Today, Kambi Group plc announced its acquisition of esports data and odds provider Abios, a deal which will enable Kambi to capitalise on the growing opportunities of the fast-growing esports wagering market which is projected to double in size by 2025.
As a global leader in the provision of esports data, odds and visualisation services, Abios will ensure Kambi delivers a first-class esports product for our partners, while Abios' data management capabilities will also benefit Kambi in other areas of the sportsbook.

In the below interview, Kambi Chief Executive Officer and Co-founder, Kristian Nylen, explains in further detail why Abios was the perfect fit for the company and why aligns with the Group's long-term strategy.
Q: What was the rationale for the deal?
KN: It's become clear that esports could be an important future revenue stream for Kambi, so now is the right time for us to improve our product in this area. We also saw that, in the absence of traditional sports, esports became a popular vertical for wagering during the pandemic, therefore establishing a top-class esports product reduces our exposure to any potential risk to traditional sports in the future. Furthermore, Abios is a fantastic business, with great products and excellent people, which will help Kambi further its reach and increase its appeal.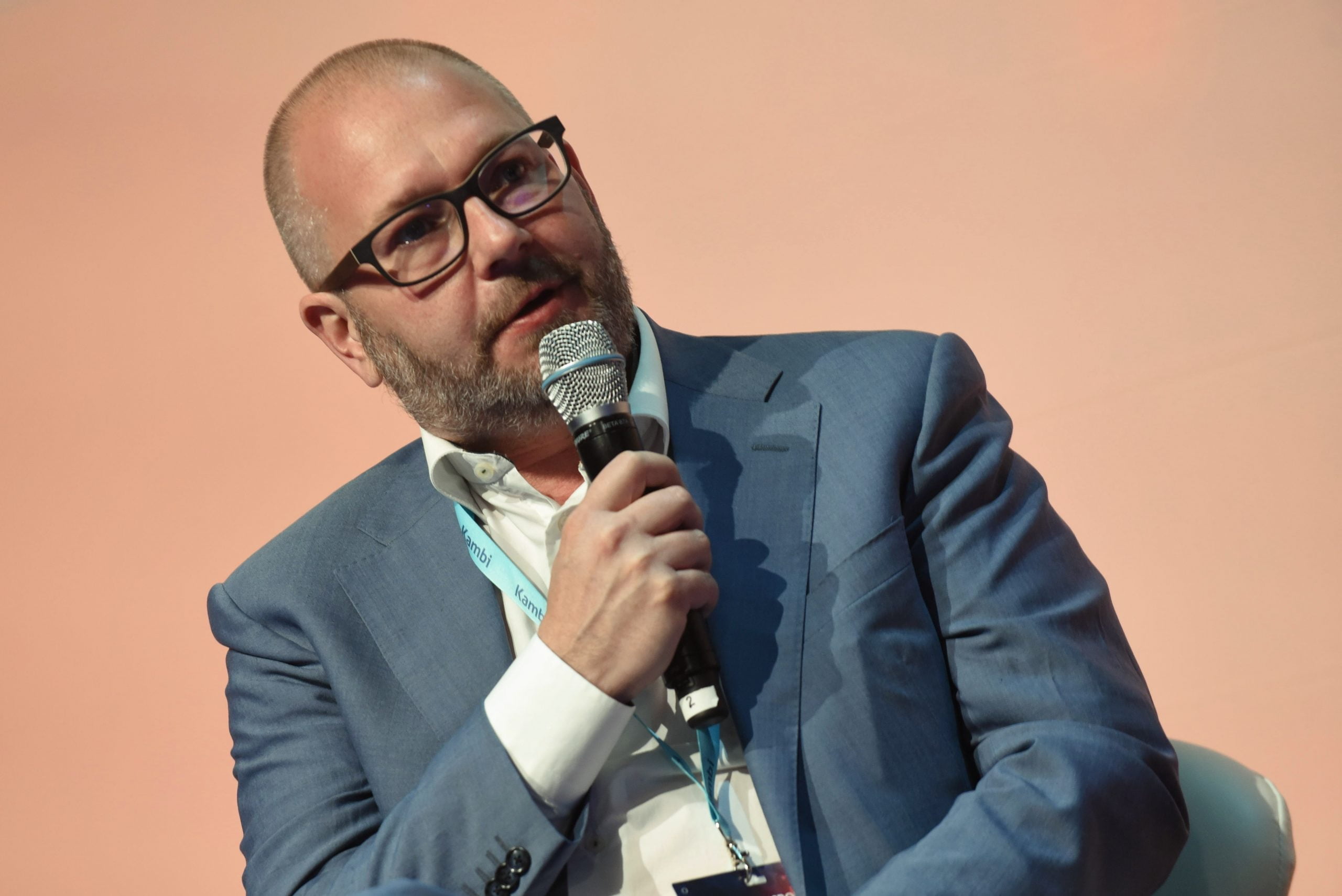 Q: How does it fit into Kambi's longer-term strategy?
KN: We've been clear that we'd look to add products that complement our sportsbook and esports fits the bill. What this acquisition also does is broaden our revenue streams into areas such as content and data provision, while also expanding the business relationships we hold, which are currently limited to sports betting. Also, thinking about the longer term, both Kambi and Abios are certain that esports will be an important part of the sportsbook product in the future, therefore investing now, at a relatively early stage, makes sense. Kambi knows what it takes in sports betting and Abios knows what it takes in esports, so bringing these together will be a powerful combination.
Q: Can you describe the opportunity in esports?
KN: The opportunity is exciting. Esports is on the rise – large and growing viewing figures, intense professional competition and is now largely regulated in Europe and the Americas. We also believe esports taps into a slightly different demographic, which will enable our partners to increase their appeal to a wider audience. If we look at the US specifically, esports is hugely popular but we don't feel anyone has really cracked the esports betting market yet, particularly when it comes to live betting, so we see a great opportunity to take a lead in that area.
Q: Can you give a bit more colour on the regulation of esports betting?
KN: Esports betting is already permitted in a large number of states, including New Jersey, Colorado, Nevada, Tennessee, Virginia, West Virginia and Washington. Beyond the US, there is already a large and regulated market. Many European regulations allow it, while the same is true in Latin America and Australia. Esports is also immensely popular in Asia so we hope and anticipate any future regulation of sports betting would also include esports. At Kambi, we already apply our market-leading internal integrity monitoring to all esports events offered, and liaise directly with regulatory and industry bodies such as the International Betting Integrity Association to share all relevant esports integrity data. This approach will only be strengthened further with the addition of Abios and the vast experience they have gained in the area of esports integrity.
Q: What was it about Abios that stood out?
KN: There was no one thing that stood but a combination of plus points that made this deal a no-brainer. First of all, they have great people, all of whom have a passion and knowledge for esports, so Abios gives us the esports DNA we wanted. Abios also offers a range of products and services such as data, odds and content, meaning Kambi's product portfolio becomes a little more diverse, which was attractive to us. Abios has also developed its own proprietary technology and highly sophisticated data management methods, which will not only benefit our esports betting product, but also benefit us in other areas of the business.
Q: How will Abios be integrated into the business?
KN: Abios has enjoyed great success in recent years so we won't be rushing to make any major changes for now, but of course creating closer alignment where we see there to be some immediate benefits. Our primary objective is to ensure Abios has what it needs from us to continue on its growth path while we help them to build out their esports odds and trading capability. Once we've done that, we'll of course look to incorporate the Abios esports betting and data offering into our modularised platform via our trading gateway, which essentially allows third parties to deliver content and odds to and through our core platform.
Q: What does this acquisition mean for Kambi's partners?
KN: At Kambi, we are continuously looking for ways to improve the product and invest in areas which will benefit partners and the network at large. We feel the acquisition of Abios, and all it has to offer, will ensure Kambi has a first-class esports product, which we know is of growing importance to our partners. And as already mentioned, the data management capabilities Abios has developed will benefit Kambi in other areas of the sportsbook. In addition to that, I also believe Abios has a range of products and services outside of the core sportsbook that will be of great interest to our partners, such as esports data and visualisations. So, in general, this acquisition will only be of benefit to our partners and improve the offering they can provide to their players.
Q: When should we expect the benefits to begin to materialise?
KN: We'll get to work straight away but I'd expect to see momentum build throughout 2022 and beyond.