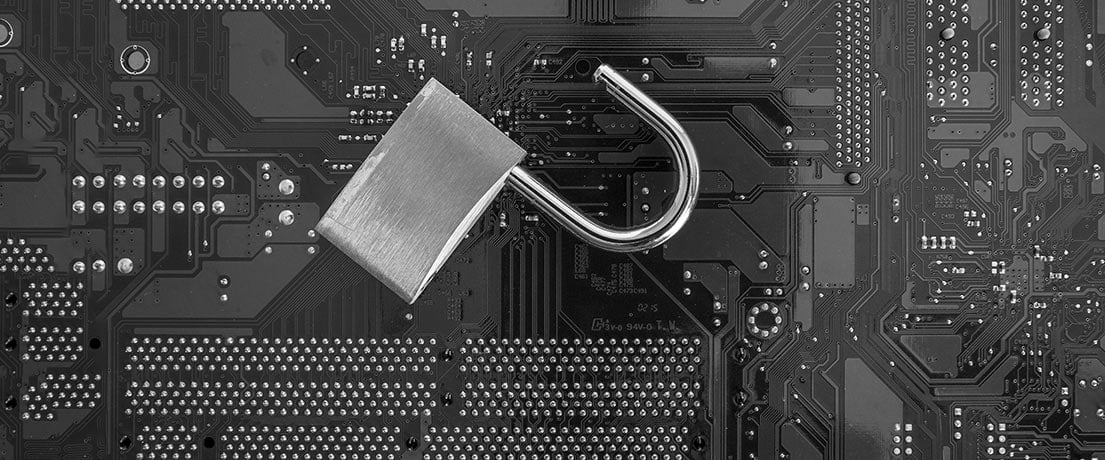 Executive director of Kambi's state lottery business Joni. P. Hovi on why lottery operators must take the integrity of sports data seriously
There is no doubt that consumer demand for sports betting continues to rise and many governments are responding to this demand with new regulatory frameworks intended to create a level playing field for all. This industry dynamic represents a big opportunity for traditional Lottery operators to leverage their brand strength and distribution power into the sports vertical. However, it has to be accepted that such a move is not entirely risk free. Lottery operators will face a number of challenges when entering this highly competitive sector.
Lotteries often find themselves fighting for market share against multi-jurisdictional operators which enjoy greater freedom and larger budgets in terms of product, business development and marketing not to mention the experience curve benefits that private operators enjoy from years of perfecting their offering.
So for Lotteries who seek to grow and take advantage of this opportunity, the fastest and safest route to market would be to partner with an experienced provider that can satisfy market demand and compete at the highest levels. Of course at face value this sounds like common sense, but the key for a Lottery is to select not only the right partner, but the partner with values that are aligned with the Lottery itself and one that actively practises the correct approach to integrity and data rights management.
Gaming's data revolution has touched almost every element of the industry. Perhaps the two areas which have the biggest impact on lottery operators looking to transition into sportsbook are data rights and sports integrity.
Benefits of compliance
So why is it important to ensure you are compliant when it comes to the acquisition of data rights? It is a sad reality that some providers continue to breach the integrity of rights owned by sports associations.
As a listed company, full compliance is a top priority for Kambi. We work closely with a number of data feed suppliers, including IMG, to ensure we have licensed access to leading event data such as the WTA.
This compliance brings several benefits for our customers, particularly the knowledge that they can rely upon our data in terms of accuracy, quality and speed – something which is not guaranteed when data is not fully licensed.
Integrity is key
Sports integrity is another area where responsible lottery operators are demanding more extensive solutions – and for good reason.
Kambi is one of the few sportsbook providers to operate a separate unit for sports integrity. We feed huge amounts of data into a traffic light system which flags up potential cases of fraud or match-fixing in sport.
We are then able to pass on this information to our customers while also working alongside sports authorities.
With regulators sometimes hesitant when it comes to allowing lotteries to expand their product offer into sportsbook, working alongside a partner which can guarantee the highest standard of monitoring can make a real difference.
Keeping the customer safe
Beyond sports integrity, we are also able to use data to protect customers. Our Green Values tool, which we built in response to a request by operator Paf, enables us to use the data at our disposal to analyse patterns in a player's behaviour and take a proactive approach to customer protection.
For example, if a player's daily or weekly staking suddenly increases dramatically, we are in a position to swiftly inform an operator before that problem begins to escalate.
This is a major departure from most existing responsible gaming protocols, which are based on in-game behaviour and usually only detect a problem when it is already too late.
Personal approach
The intelligent use of data can also improve the overall customer experience, as Kambi is showing.
Personalisation is growing in importance, and we are able to use the insights we gather from players to present them with a tailored experience.
In a sector where differentiation is key, using the data to stay flexible has countless upsides. It allows lottery operators to compete in the sportsbook arena without having to commit significant investment.
But what is important to understand is that running a successful sportsbook is about more than just picking the right software.
At Kambi, our use of data means we are able to take risks in a professional manner, and use our tools to swiftly identify threats.
We are also able to customise our sportsbook dependent on jurisdiction, so it meets all regulatory requirements in terms of product and pay-out as an example.
A data-driven sportsbook
It is clear that data must be placed at the heart of any sound sportsbook experience. As sportsbook is rarely a lottery's core business, finding a partner you can trust allows you to focus on your core products.
Most lottery operators are unlikely to have the resources to dedicate to the full risk management of a sportsbook, so we use our mathematical models and tools to identify any potential risks.
And as integrity has long been a core value for the lottery sector, when selecting a provider operators need to think beyond product and software.
There is a temptation to take shortcuts when it comes to data rights management and integrity, but the impact of doing so will ultimately be felt on the bottom line.
Instead, taking the data-first approach to sportsbook across all fields from integrity to rights management is the only way to guarantee a responsible, and ultimately successful, sportsbook operation.
About the author
Joni Hovi bio (Finnish, born 14.2.1970)
Joni Hovi joined Kambi as executive director of the state lottery business in January 2016, and brings with him more than 13 years of experience and expertise across the government sector. Most recently, Joni held a similar role at Sportradar and before that spent many years in senior positions at Finnish monopoly operator Veikkaus. He was also an advisor to the CEO of the Viking Group. Joni has been active in the global lottery community across the field of sports integrity, developing a code of conduct, a lotteries monitoring network and negotiating contracts with key stakeholders. Joni holds a degree in Production Management and Business Administration from Kymenlaakso University of Applied Sciences.