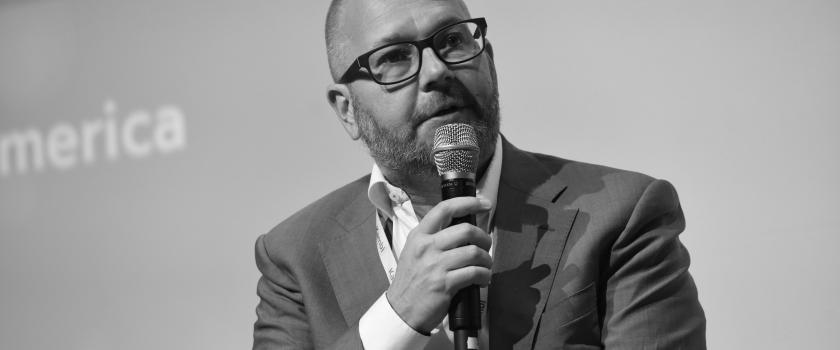 To say it's been a challenging year for those in the sports betting industry would be an understatement. A dearth of sporting action between mid-March and June due to the Covid-19 pandemic saw revenues plummet and share prices crash, not to mention the closure of the retail sector with brick-and-mortar casinos and high street betting shops shuttered. However, the return of sports has given reason for optimism, with early performance numbers highlighting what's been a positive bounce back for the sector.
Kambi, the trusted sports betting partner to the likes of Rush Street Interactive, Penn National Gaming and Kindred Group, is just one of the companies in the industry that found its shelves almost completely bare in March, with just a small number of sports left to fill the void. However, Kambi, which won the two key sports betting categories at the recent EGR B2B Awards, now finds itself flourishing, in part thanks to its management of the pandemic, the return of sports and new partner wins.
"We were essentially down to Belarusian soccer, table tennis and esports at one point," Kristian Nylén, Kambi co-founder and chief executive, tells EGR in a recent interview. "It was a certainly a blow, as we went from posting a record February and a great start in March to the rug being pulled from beneath us. Thankfully, due to the hard work of all our staff and close collaboration with our partners, we've quickly managed to regain momentum. And although some uncertainty persists, we're in a very good place right now."
Covid catalyst
There's no getting away from the fact that Covid-19 presented the industry with its toughest challenge to date. Not only were almost all sports off the menu, but it was the unpredictability of the situation that made it difficult for businesses to plan and manage. "'Uncertainty' is the word that springs to mind," Nylén says. "And no business likes uncertainty. Particularly those with high fixed costs, as when there's not as much revenue coming in, it can be very difficult," he adds.
Nylén tells EGR that Kambi has been looking at ways in which it can increase its percentage of variable costs and says every business should be doing similar to reduce the potential impact of a similar event in the future. "Crisis is often the biggest driver for change," he says. "You have to learn from these events and use these learnings to ensure your business is as robust as it can be for future unknowns. I believe we are now a stronger business for it."
Kambi's business model is one based on revenue share, meaning it earns a percentage of the revenue generated by its partners. So, during the peak of the pandemic, when sports and revenues were reduced, so too were the costs being paid by Kambi's partners.
"This variable cost certainly made it easier for our operators to deal with the financial pressures brought during this time," Nylén says. "I can only see this model becoming more attractive, particularly to those wanting to free themselves from the high fixed costs and continuous large investments required to build and maintain a sportsbook.
"With Kambi, you receive a high-performance sportsbook and proven technology services at a fraction of the cost, alongside the ability to build a completely proprietary front-end tailored to your audience through our open APIs. The potential for differentiation also extends into pricing, thanks to our extensive development work on our price differentiation tool."
Does this suggest Kambi predicts a return to lockdown-like conditions? "Certainly not to the extent we saw earlier in the year," Nylén says. "I think we, and sports in particular, have found ways to continue on through Covid. So, while we may see some localised lockdowns, I don't think sports – with the possible exception of international competitions that largely rely on travel – will be impacted to the same degree."
Business as usual
Despite the unusual landscape over the spring and summer, Kambi continued to do what it does best, delivering for its partners. "It was a difficult situation for everyone," he says. "Not only were we faced with a prolonged period without any of the major leagues and sports, but we also had to adjust to home working and ensuring our staff remained safe as can be throughout. This was of course true across every industry, and our focus was on lightening the load for our partners, working closely with them to provide the best service we possibly could."
With eight offices spread across seven global locations, Kambi was able to maintain operations during what could otherwise have been a problematic transition to home working. "For example, when it became clear our Manila office was going to temporarily close and our staff work from home, we were able to quickly cover their roles in offices such as Philadelphia, Bucharest and London, so our partners wouldn't notice any impact at all," Nylén explains.
Despite the lack of sports, Kambi revenues grew marginally in H1 2020, with bettors taking to the likes of table tennis, the more obscure soccer leagues, darts and esports. "All of those sports performed very well during those months, particularly table tennis, which was the top ranked sport for at least two months," Nylén notes. "Even in the US table tennis was the most popular and, in my view, introduced an appreciable number of US bettors to in-game betting."
Onwards and upwards
With the return of sports and some encouraging early betting numbers published in Europe and the US, a lot of talk has been on the impact of pent-up demand. "This has been a noticeable trend," Nylén says. "For example, since the return of the PGA Tour in June, the number of actives is up more than ten-fold compared to before the pandemic. In tennis, where the ATP and WTA tours were among the last to return to action, we recently recorded our best ever week.
"And of course, in recent weeks we've had the return of the NFL as well as Europe's major soccer leagues. The early signs across those competitions have also been very promising."
In addition to this, Kambi has benefitted from the opening up of major states such as Illinois, where it's partnered with two of the market leaders, the signing of a new major partner in the shape of Churchill Downs, and the more recent launch of Penn National Gaming's Barstool Sportsbook in the company's hometown state of Pennsylvania.
"It's been a challenging year, of that there's no doubt," Nylén reflects. "But I've definitely been encouraged by our performance of late. Sports are back and we're continuing to deliver a powerful sportsbook and service. We have some great, forward-thinking partners developing some wonderful and unique products on our sportsbook platform – most recently underlined by the launch of the Barstool sportsbook in partnership with Penn National Gaming. With these tailwinds, we enter the final quarter of the year with confidence."
Oringally appeared on EGR Intel.