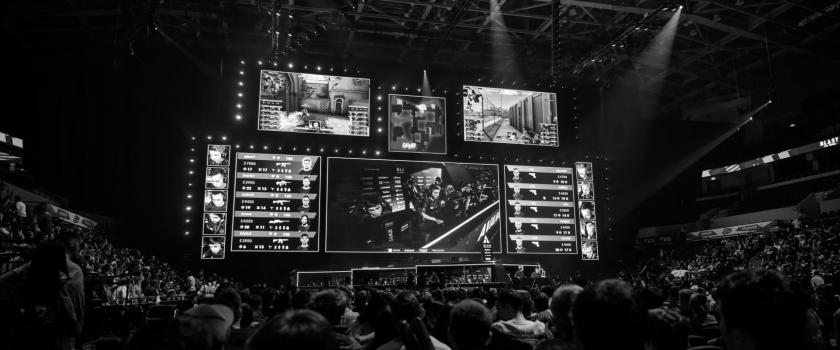 5 Star iGaming Media recently caught up with Kambi's Head of Trading Simon Noy for a Q&A on the development of eSports
Is there demand for eSports betting?
Interest in eSports has grown consistently over the last few years. What was at one stage a largely niche pastime has grown to draw millions of viewers worldwide, with fans flooding stadiums all over the globe to witness a new breed of sports star demonstrate their skills on what is now a truly international stage.  
It is to be expected that this rise in interest would lead to an increase in the desire to engage with esports betting opportunities. 
Esports events also lend themselves to the more immediate nature of the modern sports betting experience. Features such as in-play betting and cash-out revolutionised the relationship between punter and bookmaker, transforming what had been limited to pre-game wagering into an activity capable of driving ongoing and longer-term engagement.
The shorter nature of esports contests lends itself well to today's sports betting landscape. Bets placed on the pre-match outcome of a game of FIFA or round of Counterstrike can be settled in a matter of minutes. Esports fans tend to be younger, and a well-rounded, sophisticated esports betting offer represents a great opportunity to build player loyalty in this demographic and introduce these new punters to sports betting. 
A strong sportsbook core is of paramount importance to offer fast-moving esports events effectively. A sportsbook with a poor grasp of esports runs the risk of hitting customers with long live delays and frequent market suspensions, two factors which can have a hugely negative impact on retention. It goes without saying that delivering a seamless experience and excellent market availability to millions of users is no mean feat, which is why so many fall short of the required standards.
Offering stability and a uniform standard of high-quality delivery even during periods of high volume is a crucial factor in offering players a premium esports betting experience, underpinned by proven algorithms and a track record of excellence in trading and risk. 
Has demand spiked since traditional sports stopped?
Amidst the lighter global sporting calendar a bright spot has been the evolution and growing popularity of esports, showcasing the ability to offer an exciting and fast-paced sports betting format. The simplicity with which it is possible to view esports competitions via streaming services is an important factor in their favour, allowing competitor and viewer to play and watch remotely. 
It's fair to say that there has been a noteworthy increase in demand as traditional sports suspend their calendars. By way of example, in March 2020 the number of esports bets placed on the Kambi network was 236% higher than in the same period last year. 
Although it may sound obvious, it bears pointing out that esports should not be viewed as a single, monolithic entity. While all competitive videogames fall under the umbrella of this term, it is composed of a variety of games, all with their own individual mechanics and nuances a trader must consider. Kambi's team of esports experts has a proven track record trading events from League of Legends and Dota 2 to Counter-Strike: Global Offensive and FIFA – helping our operators to provide their players with the best and most engaging experience possible. 
Have US operators shown interest in eSports?
There is undoubtedly immense esports interest in the US. Among millennial-age men they are more popular than Ice Hockey and almost as widely followed as baseball, while traditional sports are recognising this, with the likes of the NBA and NASCAR creating their own esports teams. The potential for esports betting in the US is undoubtedly vast. 
Esports betting is allowed in certain jurisdictions – West Virginia allows all esports where there are not U18 participants, while Nevada has approved a number of high-profile tournaments over the last few weeks. 
Kambi's technical scalability and regulatory expertise have been key factors setting us apart in the US, having processed the first legal wager in several US states including Michigan, Illinois and New York. As esports betting continues to grow in popularity I have every confidence that our offering stands our operators in excellent stead to seize even greater market share. 
Traditionally, eSports bettors are a very separate customer cohort to traditional sports bettors. Are you confident you can attract and then keep these customers in the long term?
From an operator's perspective, having an offering that can keep customers who predominantly bet on esports coming back is no different to any other category of player.  
A diverse selection of pre-match and live markets on a high number of events is paramount, and the power required under the hood to make this happen with consistent uptime and no delays is key to providing an accessible, seamless experience capable of keeping players coming back in the long term. Putting bells and whistles at the forefront of your thinking may be tempting, but placing scattergun novelties to attract a new breed of customer ahead of prioritising a slick core experience  is a fast track to turning these players off. 
Powering market leaders on six continents, Kambi has a proven track record for delivering the powerful sports betting technology and scope for differentiation which allows operators to grow faster than the competition. Our carefully developed and curated esports product forms an important part of our offering, capable of enhancing long-term player retention.  
Article first appeared in 5 Star Gaming Magazine