Kambi's Head of Soccer, Jonathon Hurst, on the potential impact a mid-season break could have on the sports betting market and why customer retention opportunities may be greater than ever.
As it is, this is no ordinary World Cup year. We are still nearly five months away from the opening day of the world's biggest football tournament when 32 countries compete in November and December for the opportunity to lift that famous gold trophy.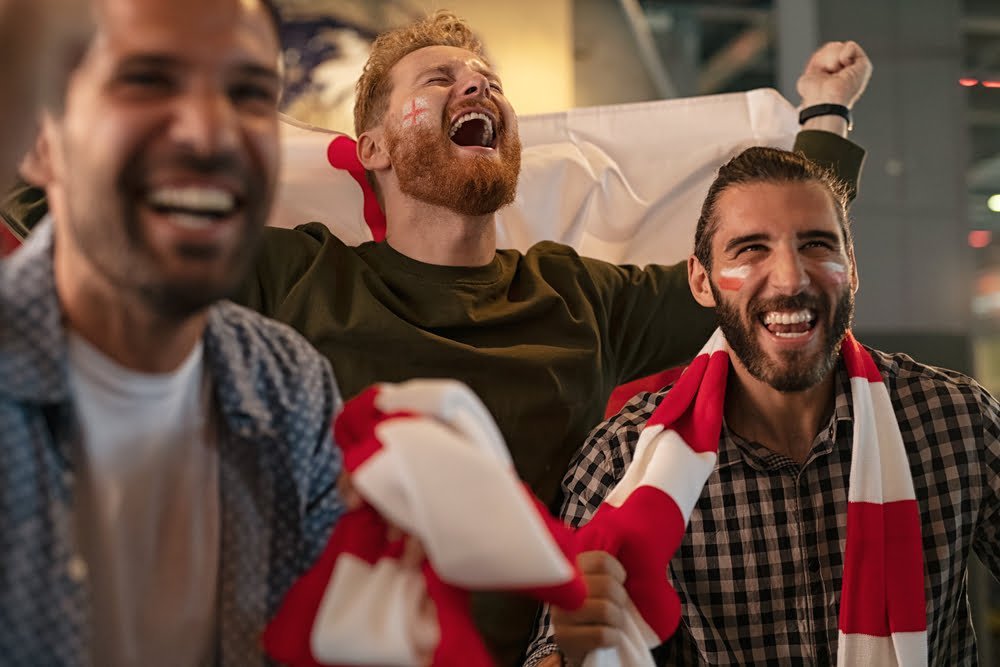 The 2022 World Cup is set to be unique in so many ways. It will be the last World Cup to feature 32 teams before it is expanded in 2026 to 48 teams when it is hosted in three countries – US, Canada and Mexico – for the first time. From a betting perspective, the current 32-team format means each game counts. Unlike other international tournaments with different formats, every group game is crucial, and we have on occasion seen big teams, notably France in 2002, fail to recover from a first-game upset.
The heat is on
Held in Qatar, this will also be the first time the tournament has been held in the Middle East. Qatar is the smallest country to host the World Cup in the history of the tournament with just eight venues across five cities. More importantly, this will be the first time the World Cup has been held during the winter to avoid the scorching heat of Qatar in June and July when temperatures can soar above 40C.
Having said that, Qatar is hardly cold in November and December, with temperatures still reaching as high as 30C. To combat the heat, every stadium will be equipped with air conditioning systems and water breaks are expected in all games to enable players to rehydrate. For sportsbooks, these breaks in play will present their own unique challenges from an operational perspective, particularly with regards to live/instant markets and niche pre-match markets like the amount of injury time there will be in a game.
Of even more importance to sportsbooks is the impact a first-ever winter World Cup could have on domestic and continental competitions. With the World Cup being squeezed into the middle of the domestic season, the Premier League, for example, will start a week earlier than normal on 6 August and break mid-November before the World Cup kicks off on 21 November. Not only does this not leave much lead up time for the players, but it really is a step into the unknown for sports betting as operators try to factor in what impact disruption to the traditional football calendar could have on overall betting activity and turnover.
What we do know is that the World Cup is always one of the biggest betting events in the sporting calendar and we see little reason why this iteration should be any different. The fact Qatar 2022 has a reduced timeframe of just 28 days also means it's going to be a football bonanza with a lots of matches played in a short space of time, in turn generating the palpable excitement needed for strong customer acquisition. As we have seen previously, there is nothing quite like an international football competition for acquiring new players, as demonstrated on the Kambi network during Euro 2020 when 78% of new bettors placed a bet on the tournament in their first coupon.
Of those players, 76% returned to place a second bet during Euro 2020. Customer retention during and after a major tournament is absolutely vital for successful sportsbooks, and the timings of the 2022 World Cup seem to make the conditions for reactivation more optimal than ever before. With the World Cup ending on 18 December, the Premier League resumes just one week later on 26 December – a much shorter window for customer retention than Euro 2020 when the gap was over a month.
Offering product features that are scalable beyond the World Cup will be vital for retaining these players and keeping them engaged once the tournament has ended. The last thing sportsbooks want is for their customers to become familiar with products, whether it's a strong bet builder product or extensive player props, only for them to disappear when the domestic season starts the following week.
Competition for new customers during the World Cup will no doubt be fierce. Those operators with both strong marketing/CRM campaigns and a sportsbook product that can deliver a wide breadth of markets and high level of combinability at scale should be well placed to capitalise on the unique opportunities of Qatar 2022 and beyond.
Jonathon Hurst joined Kambi as a live trader in 2014 having previously worked within the trading team of UK bookmaker Ladbrokes. In 2017 he became Head of Live Football at Kambi, a role he held for more than two years before being promoted to his current role as Head of Soccer in which he is responsible for Kambi's soccer trading function.