Kambi has acquired front end specialist Shape Games, a deal which significantly strengthens Kambi's existing front end capabilities and complements its award-winning sportsbook technology.
Founded in 2018, Shape Games is recognised as the market leader in front end technology provision, with the acquisition in line with Kambi's strategy to deliver both industry-leading end-to-end sports betting and modularised services.
Below, Kambi CEO Kristian Nylén and Shape Games CEO Christian Risom discuss the rationale of the deal and explain why the combination of the two companies will create something truly unique for the sports betting market.
What's the rationale behind the deal?
Kristian Nylen (KN): At Kambi, we are always looking at ways in which we can strengthen our sportsbook proposition, either organically or through acquisition. While we have existing front end capabilities, it lacks the important native element, while ever growing demands from operators in areas such as differentiation, localisation, personalisation and empowerment, particularly from US operators, made it clear the front end was a service we could and should further improve on. We have worked closely with Shape Games, a leader in the native front end space, in recent years and the collaborations have demonstrated that a combination of our front end technologies and people was more than the sum of its parts, while the vast amounts of data our sportsbook produces from the millions of players on our platform served to unlock even greater innovation and player experiences on the front end.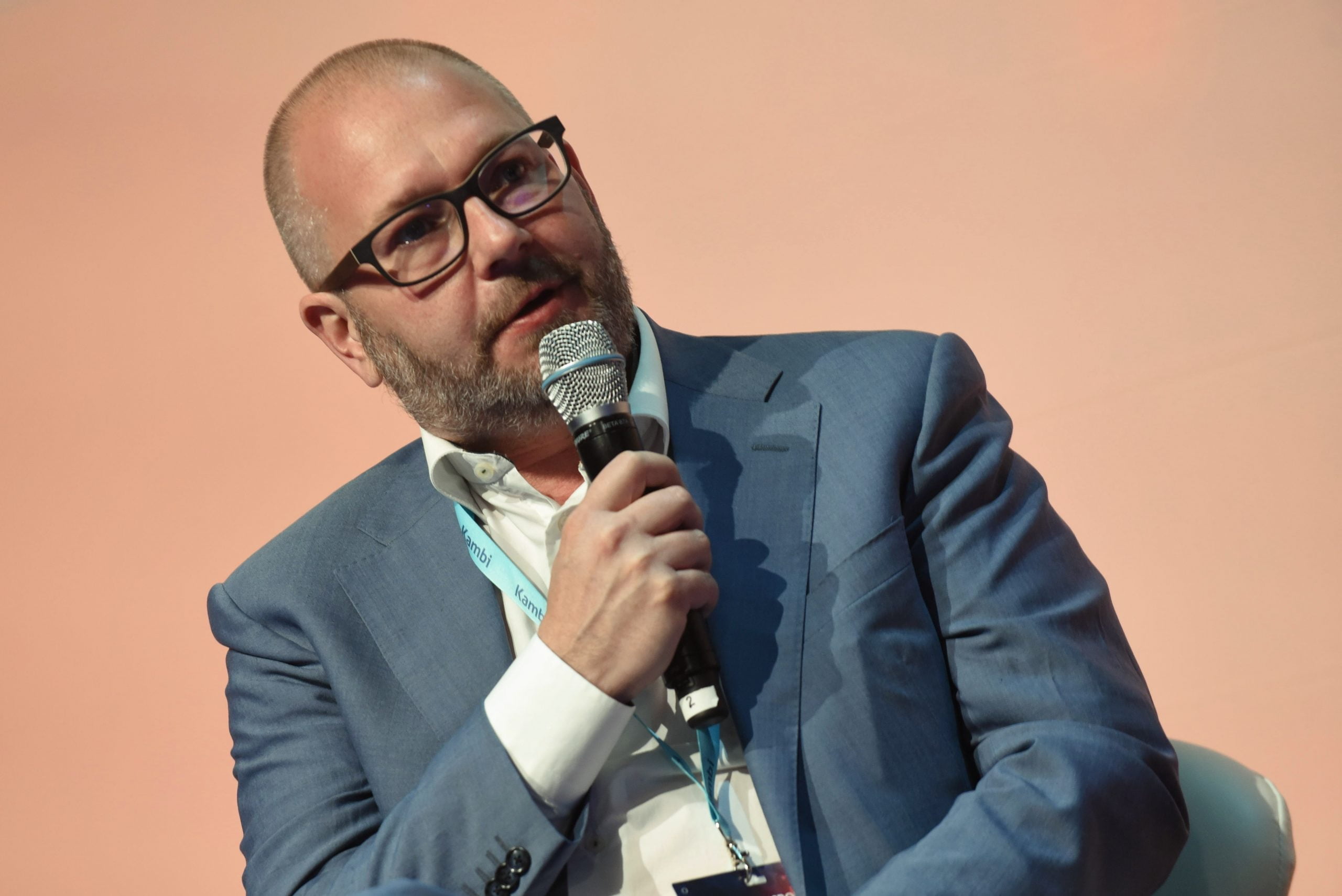 So, whether it's Shape Games helping us to deliver an even greater end-to-end service to our partners, or Shape Games with Kambi providing an enhanced standalone native front end service for other operators, the acquisition makes a lot of sense.
And the rationale from a Shape Games perspective?
Christian Risom (CR): The world of online sports betting is changing. In the future, it will be the US market that drives innovation for a large part. The US is also a mobile-first market, which is perfect for our solution. Kambi is already a very successful player in the US market with many milestone deals, including an existing shared customer. All this combined makes Kambi an obvious partner to ensure maximal future success. Secondly, Kambi is a great cultural fit with us. Both companies have a strong focus on great engineering, best-in-class products, and high integrity. With these commonalities in place, we are sure the deal represents the start of a great new chapter for Shape Games, as well as our employees and clients.
Why now?
KN: Essentially, due to market demand as well as the change highlighted by Christian. The front end is a crucial part of the sports betting value chain, key to engaging and retaining players. Moreover, as sports betting regulation continues to expand across the US and further afield, some of the differences in player expectations can be stark, therefore providing the native front end capability that offers a high-level of flexibility to localise to each market will be key to us continuing our global success. It is due to these market dynamics that our partnership with Shape Games has developed and flourished. We saw the advantages a combination of our assets was having, winning partners such as JACK Entertainment in the US and BetWarrior in South America. In addition to that, both teams enjoy working together, and as Christian says, there is a great cultural fit, so a more permanent combination made sense to both parties.
What has been the secret of Shape Games' success in recent years?
CR: Our background from working with big consumer brands on products used around the globe has given us a lot of experience creating first class products to a wide audience in very fast-moving industries. It creates a culture of thinking about product from the end customers perspective, that has really allowed us to bring something new to the industry. We have always focused on delivering the best experience possible on the device and that means native software development. This has given us a significant head start when building flexible and user-friendly native products for the gaming industry.
And what benefits will the tighter integration with the Kambi sportsbook provide Shape Games and its partners?
CR: For partners using the Kambi platform, we will be able to deliver a tighter integrated product and product roadmaps. For example, faster delivery times on future implementations and a coordinated service delivery. For partners not using the Kambi platform, the partnership will give access to a larger pipeline of innovative features for their products and a lot of other positive synergies. So, we see this deal creating a win-win situation, benefiting Kambi's current partners as well as those using the standalone front end service. 
Finally, is this acquisition part of Kambi's modularisation strategy? 
KN: The acquisition certainly complements our strategy.  As mentioned previously, the Shape Games front end will combine with our existing capability to provide an end-to-end service

which we believe will be unparalleled in the market, consisting of the leading sportsbook platform along with market-leading front end technology that provides operators the capability to create something truly bespoke. Coupled with that, the front end will continue to be sold as a separate service, but now strengthened by the tight integration with the Kambi sportsbook, creating a clear USP in the market. Our approach to modularisation in general is to continue to build the best end-to-end sportsbook possible but in a way which enables us to offer modules of that service separately, modules which are significantly strengthened by being part of a full sportsbook offer while at the same time having the independence required to fully leverage those benefits to deliver products operators will desire.