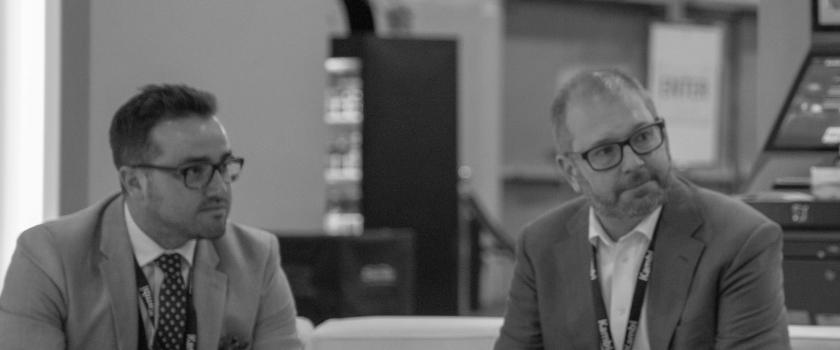 Kristian Nylén, CEO of Kambi Group, speaks to Gambling Insider about the supplier's financial results for the third quarter of 2018 and discusses its growth following a World Cup summer.
Most sports betting suppliers experience a dip in figures after major international tournaments like the World Cup. Can you talk me through how you have maintained positive growth from Q2 to Q3?
You're absolutely right. I think this is the first time since Kambi started that we have a higher turnover in Q3 than in Q2, and I am very pleased with that.
I think it is important to note, seeing as we are talking so much about the US, that we would have actually been growing quarter-on-quarter without the US turnover as well, which means that our existing customers are doing great.
Looking at it, we had a great couple of quarters in terms of turnover in Q1 and Q2, when in 2017 we had really poor margins. But in the last couple of quarters, we've seen a big growth in activity with high margins. That is very pleasing. Then of course, the revenue coming in from the US is supporting additional growth.
Did the start of the NFL and other sporting events play a role in that additional growth?
Yeah, obviously, I'm sure you're plugged in on the figures and it was quite significant from August to September, and not just from the NFL but from college football, because that is also very big. I think you will see that continue, because now the NBA is starting in October as well.
The last time you spoke to Gambling Insider it was still early days in the US market and you said there was a somewhat "onerous" procedure involved in applying for licenses. You have seen positive growth since then, but what has it been like to work in this particular market?  
I must say I am positively surprised. So far in the individual states where it has been opening up, we have been looking at the regulation. It's less onerous with the technical work than in many European countries, so, I must say, doing the first one was tough, but after that, I think it has been quite a smooth ride.
The New Jersey launch has been fantastic. Obviously, we are very proud with having more than 70% of the New Jersey online market at the moment.
Kambi and DraftKings were the first to process a legal online sports wager in the US, outside of Nevada. How is the relationship with DrafKings developing?
When you perform well, it's very easy to have a good relationship, and I think it is very good on both sides. They are really pushing their brand, supported with, I would say, a clear number one product in the New Jersey market at the moment.
I think it's easy to only look at DraftKings, but if you look at Rush Street, they launched on more or less the same day as MGM and they are roughly five times the size and they are more than twice the size of MGM and Caesars at the moment.
Even in the more traditional casino companies, I think Rush Street is doing great compared to others.
You've said the US market is your primary strategic focus at the minute. Is there any state in particular you are looking to branch into?
I would say any state, the larger the better. Pennsylvania is the next large state to come up so that looks very interesting and with us having two players who actually have market access to New York, that is the big one to look forward to.
You've reported three new customers in ATG, Latvijas Loto and Global Gaming. Are there are any more expected to see soon that you could tell us about today?
No, not today, I can tell you that much. Unfortunately I can't go into it, but I don't think we have failed to sign any customer in any quarter for the last three years now, so I would expect us to keep that record up.
Back in the US now, how do you see the issue with integrity fees developing?
The development has been, if anything, positive in the last year. There are very few states where it is being discussed in legislation at the moment. It's looking positive but it's still a long way to go so we can't be sure about it, but at the moment it is looking quite promising.
Q2 and Q3 figures have shown positive results with growth across the board. What do you expect for Q4?
Traditionally, Q4 is the strongest quarter; most sports are on with basketball and, to a smaller extent ice hockey, up and running. But ice hockey is very important to us as we have a strong Scandinavian heritage. I would expect that we see a strong Q4.
Having said that, in Q4 last year, we had an extraordinary high betting margin, and it will be tough in comparison with that.
Speaking of the Scandinavian market, at the start of the New Year, Sweden will open its gaming industry to private operators. How do you see this developing?
For us it's really interesting because I think the ATG signing is especially important; they are a huge company on the racing side in Sweden. The potential of getting them on our roster is something I am really excited about.
Obviously, you have the negative of a higher tax rate when the regulation comes in, but I think Kambi will have a very strong position in the Swedish market.
Where do you stand on the legislation that operators will only be able to offer a one-time welcome bonus to players?
It's not that bad for well-established brands, such as Kindred and ATG. It will be tougher for smaller brands for sure. For the well-established brands, if anything, they will be able to keep their positions with lower cost of sales, but we'll see.
To conclude, what are your overall impressions from Q3 of 2018?
We are extremely pleased about the quarter and we are really starting to show that we are a premium choice as a sports betting supplier. I think our success in the US is a very good quality stamp for us.
Orignally published in Gambling Insider