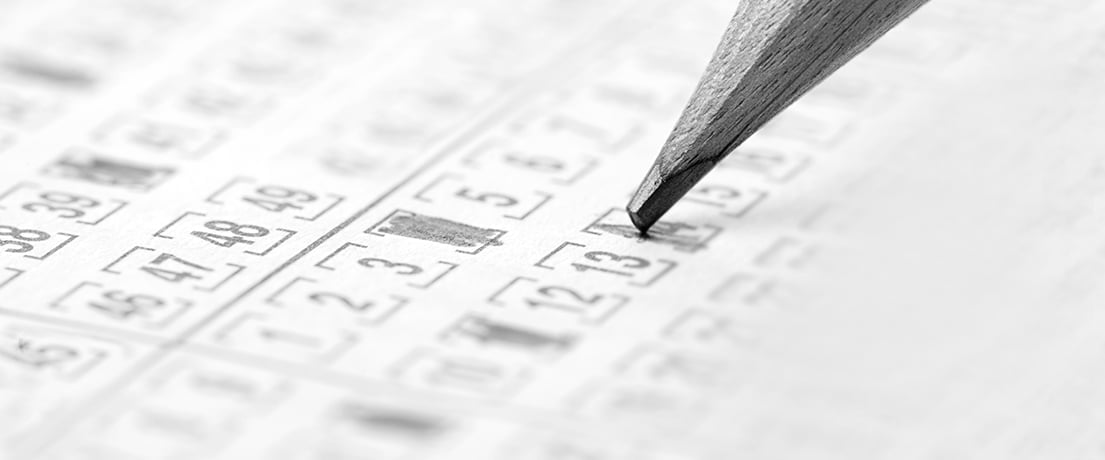 With an ageing customer base and increased competition, lotteries must tap into the cross-over appeal of sports betting before it is too late, according to Kambi's Joni Hovi.
Lotteries are in a race against time to embrace sports betting before they are left behind by the private sector in the battle to engage the next generation of customers, according to Kambi's executive director for the lottery sector, Joni Hovi.
The sportsbook supplier and B2B risk management service provider has identified lotteries as a key growth area as operators become increasingly aware of the need to adapt to survive as they face the dual challenge of an ageing audience and greater competition.
However, Hovi warns that lotteries must act now if they are to ensure their future sustainability.
"Lotteries have ageing customers and many find it challenging to attract younger demographics, but this is where sports betting is vital," he says.
"In Europe in particular they need to be proactive or they will be left behind by the increasing competition.
"In some territories, they may have as little as two or three years to make the right changes. When you consider the political processes that often need to take place then things need to happen as soon as possible."
Cross-over appeal
Hovi, who has worked in the lottery sector since 2003, joined Kambi's management team in January.
"It is not just about sports betting products," he adds. "Adopting sports betting can help state lotteries to grow other business verticals, depending on licensing rules and conditions.
"Introducing sports betting products can attract a younger audience and encourage cross-over into other betting formats. Some lotteries will have casino games and electronic games that will benefit, for example.
"A sports betting customer can buy other products, so it is important to look at the total value of the individual. Using a data-driven company can also bring business intelligence and value to the table."A strong provider can deliver elements of a sports betting service to work alongside an operator's existing template and systems, or can alternatively provide a complete front-end solution. The adaptable options work hand-in-hand with each lottery's strategic outlook, providing a secure service.
"Trust is important and customers need to be assured that their partner is a neutral B2B service provider," Hovi says. "We do not have a B2C operation and there is no conflict of interest."
Aside from lotteries that do not currently provide sports betting, the latter can also provide something new to pari-mutuel operators who are looking to i keep their service relevant.
"From an investment and risk management perspective, it is often costly to start building your own sports betting operations, " he says.
"Similarly for lotteries that might offer some live betting and pre-match betting, the knowhow and risk management tools of a Tier 1 provider can help them to stay up to speed so they do not lose out to competition."
As Hovi acknowledges, there are challenges with working across different jurisdictions and introducing innovations into state-run organisations that have traditionally been viewed by some as cumbersome.
"There has been a noticeable recent increase in the level of interest in sports betting from lotteries," he says.
"The lottery market is often slow-moving, but that is common with state-regulated entities as they are conscious that they need to fulfil regulatory requirements.
"As a supplier that works across regulated markets, we are also well aware of that fact and we appreciate that every jurisdiction is different and brings its own challenges, but we can offer support and advice in this area."
Engaging
Hovi is confident that lotteries are less wary of sports betting than in previous times, especially with regulated betting markets shown to have helped in the fight against corruption and illegal gambling.
Moreover, he adds that embracing sports betting can allow governments to engage sports organisations in talks that can lead to a win-win scenario with regards to integrity.
"It is important for governments to include sports associations in order to provide a framework that will help everyone concerned to understand the issues," he says.
"Integrity is at the heart of our services and we can assist with that process of everyone understanding the risks, procedures and regulatory restrictions "
According to Hovi, with a sportsbook attracting new audiences, boosting other business verticals and providing sustainable growth, lotteries simply cannot afford to ignore these possibilities .
"We understand the challenges facing lotteries," he says.
"We believe that it is useful to have an honest dialogue with them about their values and the business reasons for working with a strong partner .
"But it is obvious that if they don't find a way to attract younger demographics, then they will run the risk of losing customers. So they have to act now."
About the author
Joni Hovi is the executive director for the lottery sector at Kambi Plc Group. He has worked in the lottery sector since 2003 and joined Kambi in January 2016.
First published by Igaming Business on 1st September 2016