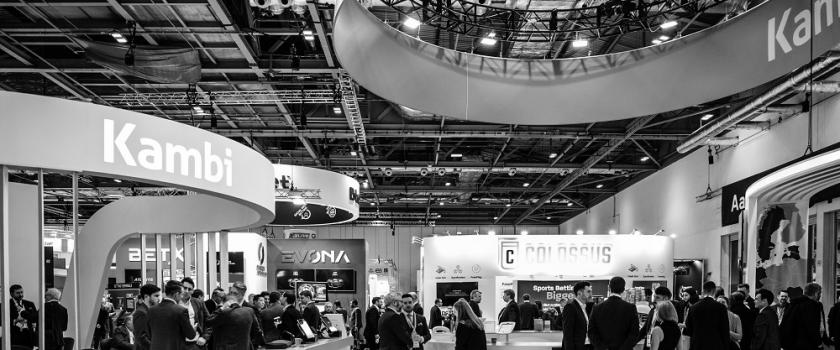 Kambi CEO Kristian Nylén believes the supplier's US business will still grow at a faster rate than its European business, despite the expected loss of its partnership with DraftKings.
DraftKings partnered with Kambi to provide its sportsbook in New Jersey in June 2018, in the month after PASPA was overturned, giving individual states the freedom to legalise sports betting.
Both parties announced an extension to the partnership last August to expand the agreement to further states, but DraftKings then announced in December it would be merging with supplier SBTech, creating a group with market capitalisation of approximately $3.3bn.
While an official notice of termination is still yet to be issued, Nylén spoke on the assumption Kambi's deal with DraftKings will be coming to an end, but he remains optimistic about Kambi's future in the US.
Speaking with Gambling Insider at this year's ICE London, Nylén said: "It will obviously have a large impact on our US revenue and it's obviously a big disappointment, but our overall position is still very strong. If I look at the business now compared to where we were before PASPA was overturned in May 2018, we have done amazingly well.
"We haven't disclosed any numbers, but looking at the public numbers, you can see it's starting to become an important part of our business already. But it's just starting, and I'm sure that part of the business will still grow faster than the European part of our business."
Kambi's list of clients that operate in the US includes: Rush Street Interactive, Greenwood Gaming & Entertainment, Mohegan Gaming & Entertainment, Penn National, Jack Entertainment, Seneca Gaming Corporation and Unibet.
Nylén confirmed Kambi was always aware DraftKings would be looking to bring sportsbook technology in-house, going back to the start of the partnership, and that DraftKings never attempted to purchase Kambi.
Nylén said: "They were very clear about the message they did want to bring technology in-house, even before we partnered with them. I hoped we could convince them otherwise, but we couldn't.
"There is some complexity with us when it comes to M & A, and that [the possibility of being bought by DraftKings] was something that never really came up."
Visit GamingAmerica.com to read the full interview on Monday.
First published by Gambling Insider