Leading B2B sports betting and gaming industry outlet will support Kambi's online content series exploring the future of sports betting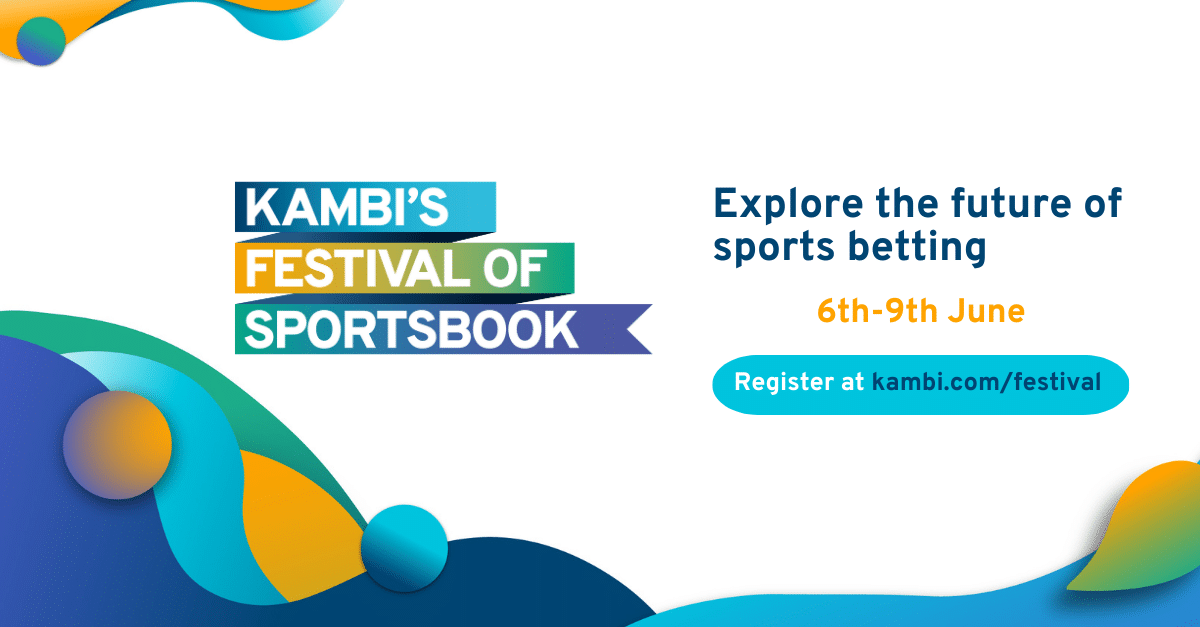 Kambi, the world's leading sports betting supplier, is pleased to announce SBC Media as the official media partner of the Festival of Sportsbook, an online content series covering the hottest sports betting industry topics.
As part of the deal, SBC's news portals will create a dedicated Festival page with the full schedule of events and registration, while SBC branding will be featured throughout the event with a special session hosted by SBC Media members.
Taking place between 6-9 June, the Festival of Sportsbook will feature a series of public sessions focused on topics ranging from artificial intelligence to regulated sports betting in Brazil and all Latin America to the path to on-property success for tribal gaming operators.
Gerard Starkey, Senior Vice President of Marketing and Communications at Kambi, said: "SBC has been a dedicated media partner of Kambi for many years and we are delighted to be partnering with them for the 2023 edition of Kambi's Festival of Sportsbook which looks set to be better than ever."
Andy McCarron, Managing Director of SBC Media, said: "We're excited to see what Kambi has planned for its Festival of Sportsbook this year. The firm is one of the premier sports betting suppliers, so I'm sure it will prove massively insightful to everyone who signs up."
Access the full content agenda and register for the 2023 Festival of Sportsbook sessions by visiting https://www.kambi.com/festival/ 
For media enquiries, please contact:
Andy Roocroft, Head of PR & Communications
Tom Lewis, PR & Communications Manager
Peter Ranere, PR & Communications Manager