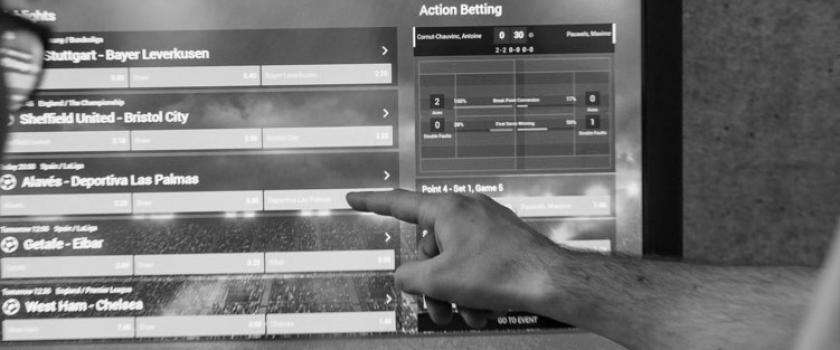 Whatever the result of the UK Triennial Review, which could see the maximum stake on FOBTs to cut to £2 per spin, the very public debate which engulfed the issue has certainly brought the role of the UK high street betting shop into sharp focus. 
Depending on who you speak to, the betting shop is either an important and vibrant part of the community, helping bring footfall to an under-pressure high street; or mini casinos which can often fall short of meeting responsible gambling obligations. 
While I'm in former camp, there can be no question over-the-counter (OTC) betting is on decline, with gaming machines now generating the majority of revenue. Despite a Euro 2016 boost, the leading retail operators that year reported a drop in OTC wagering. It was a similar story in 2015, while betting shop numbers continue to fall.
Of course, retail operators aren't immune to the wider trend of consumers moving online, it's happening across all areas of commerce. Furthermore, operators have been using their retail shops as an affiliate, incentivising staff to direct players online, so OTC growth is naturally tough.
Retail versus online
As an online sports player myself, the disconnect between the retail and digital betting experience is palpable – the online product is far superior to that of the high street. Or rather, the retail product has failed to keep up with the times. Understandably, operators tend to build in slightly more margin and offer less in bonuses in retail to keep the lights on, however, the actual in-shop experience has struggled to keep pace with UX expectations. 
To be fair, operators have been making strides in aligning retail and online to create that 'omni-channel' experience. For instance, casino games can be started in retail and then continued to be played online and on mobile, while customer account cards mean players have a single wallet across all channels, giving online winners access to their cash immediately in shop. 
At Kambi, we feel these steps just make it all the more important for operators to offer players a more seamless sports betting experience. If operators want the same customer to bet online and in-shop, then that customer should expect a similar standard of UX. For example, in the modern day, should players have to write out a betting slip? And why should customer not have easy access to the same sports and markets that are available to the online player? 
Here and now
The oft-quoted argument against change is that older retail customers aren't ready for the modernisation of the betting shop – that these players would be alienated should operators use new technology to improve the service.  
However, a recent study by Deloitte found smartphone penetration among those aged between 55 and 75 had risen from 29% in 2012 to 71% in 2017. Times are changing, older bettors are tech savvy. And we mustn't forget the millennials, the future of the retail industry – what must they think when they walk into a betting shop for the first time? It is like going back in time.  
At Kambi, we've recognised the need for change and are using our 20-plus years of online sports betting experience to improve the retail environment – we're bringing the online pace to the retail space. And we are doing this in a number of ways, as we'll be demonstrating during ICE at Stand S2-110. 
From OTC betting without paper slips, to bring-your-own device – enabling players to preload their bets using their mobile and pay at the counter, to fully configurable self-service terminals offering all the flexibility and control operators enjoy online. We are bringing the retail experience into the 21st century. 
Tailoring the experience
Part of the modernisation process involves giving customers what they want. Operators and their staff know their customers best – what they like to bet on – and Kambi gives operators the flexibility to promote chosen sports and events. For instance, if a betting shop is located near a rugby ground, they may want to promote markets and betting opportunities linked to that local team ahead of the match. 
Kambi's digital signage enables operators to display any chosen event on shop screens, while our cutting-edge SST terminals can be easily configured to promote a particular match to the landing page, for instance. Furthermore, this can be supported by imagery of, for example, a key player of that team, which the operator could even opt to apply a first try scorer price boost to. Essentially, the operator is in control. 
We also understand people are creatures of habit, so being able to maintain some of the more familiar elements of the current experience is key. For instance, the paper football or sports coupon, which is an established part of the betting shop experience, has become clunky and outdated. Kambi's Smart Coupons help the old school paper coupon players transition to the new world of SSTs. 
With a simple one-time set-up by the operator, Kambi's algorithms automatically create a selection of the most relevant events of the day, every day. What's more is that Kambi's operator empowerment capabilities enable the operator to design the coupon how they like, e.g. it can look exactly like they old paper coupon to ensure their players really feel at home. Not only does this give players more relevant coupons, with a wider bet offering, but it also ensures coupon prices are up-to-date enabling more accurate risk management. 
If high street operators are going to survive in the post-FOBT boom era, they need to focus on their sports betting players and give them the experience they increasingly enjoy online. A one-size-fits-all approach is no longer the way forward when a modern, tailored approach is now available.
Martin Wester will be demonstrating Kambi's retail product suite at ICE, Stand S2-110.