Scalability has been at the heart of Kambi's business model since day one. Today, the company has more than 35 operator partners across six continents and is the go-to sportsbook provider for operators including ATG, BetPlay, Churchill Downs, Kindred Group, LeoVegas and Rush Street Interactive.
Each year, Kambi completes dozens of partner launches with new and existing partners in regulated markets across the globe – deploying at a speed that fits their individual strategies – and is capable of rapidly pivoting to meet any local regulatory requirements.
Tasked with leading on this front is Kambi's Delivery Management team, which is headed up by Clara Shen who shares her thoughts below on how Kambi delivers at such scale for its partners, the challenges to overcome and what 2022 holds for her team.
Can you summarise 2021 for the Kambi delivery team? What were the key highlights and achievements?
It was both an exciting and challenging year for the Kambi delivery team as 2021 saw one of the company's highest launch volumes to date, including a number of new market entries and the onboarding of several new partners across the globe. The final quarter was particularly busy for delivery with 38 launches, including three new US states – Connecticut, Louisiana, and Maryland – and gearing up for the launch of mobile betting in New York in January 2022. The US continued to account for the lion's share of launches but Kambi's global reach also saw multiple launches throughout 2021 in Argentina, Australia, the Bahamas and the Netherlands.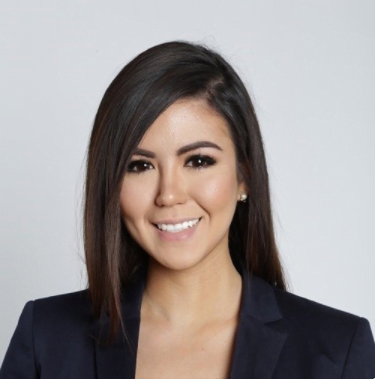 What are the key enablers as to why Kambi has such a good track record with launches across multiple jurisdictions?
There are many factors at play here, not least the strength of Kambi's Regulatory, Compliance, Legal and Commercial teams that continuously stay ahead of the curve, leveraging their expertise and extensive networks to gain insight into market movements and meet extremely tight turnaround times. Kambi is also able to utilise its experience in multiple jurisdictions to develop standardised frameworks and apply continuous learnings – a key factor in how we were in a position for the proliferation of state-by-state US sports betting and able to remain compliant with all local requirements. Central to this is that we maintain great collaboration with our operator partners and work closely on shared goals to a timetable of their choosing, while our scalable technology and the strength of our technical and integration teams also help with meeting these fluid timelines.
How does Kambi tailor its delivery approach for partners? And how does the company prioritise and tailor partner support?
We always strive to meet our partner requests and timelines, co-creating and maximising value for partners whatever their size or geographic reach to realise their sports betting ambitions and help them become market leaders. Each partner within the Kambi network is carefully selected to ensure they have the opportunity to make a real impact. We collaborate closely with partners to find the optimal time to launch, taking many factors into consideration, such as partner timetable, sports schedule, viability, strategic and commercial value, and the urgency of the request.
Can you talk us through the system Kambi has developed to execute on-property launches remotely? How has this been performing?
The Covid-19 pandemic presented numerous challenges for all Kambi teams, as well as our Partners and Suppliers, not least with regards to travel restrictions. However, we were able to continue our expansion despite the unique challenges of the global pandemic and its impact on the bricks-and-mortar gambling sector, working closely with our partners to complete remote launches without the need to be present at the property. Having said that, in many cases Kambi prefers to be there in person in case of any additional requirements and to build relationships with the new operator partners, regulators and casino staff. With new regulations and new operators joining the network, Kambi is in a position to do just that as Covid-19 restrictions continue to be lifted in many countries across the globe.
"Kambi also ensures it is ahead of the game by staying on top of regulatory updates, insights and forecasting of new jurisdictions"
What are currently the main challenges for your team, and how have they been overcome?
One of the main challenges we face is planning for periods where there are major sports events, peak seasons and a high volume of operator launches. For example, in Q4 last year the NFL was in full swing, multiple jurisdictions including Arizona, Connecticut, and the Netherlands were opening up, and operators that had come through the sales pipeline like BetCity.nl, Desert Diamond Casinos and Racing and Wagering Western Australia were scheduled to launch. To overcome this challenge, we started the planning process as far back as February to enable many months of detailed planning, coordination, and reprioritisation across eight different teams. Kambi also ensures it is ahead of the game by staying on top of regulatory updates, insights and forecasting of new jurisdictions, working closely with the Sales, Partner Success and Integration teams to plan our pipeline and optimise our capacity and throughput.
What does 2022 hold for your team?
We expect 2022 to be another high-volume year as we see new opportunities emerging with market openings in Latin America, Canada, and additional US states. Dot.country regulation continues across the globe and with an estimated potential global total addressable market for Kambi of between €44 billion and €63 billion operator GGR by 2026, which shows we have only just scratched the surface of the opportunity. Kambi's delivery team will continue to be at the forefront of helping Kambi realise these global ambitions and we look forward to a busy 2022 as we strive to further improve our time-to-market and increase quality and throughput to meet market demands and add even more value to our partners.