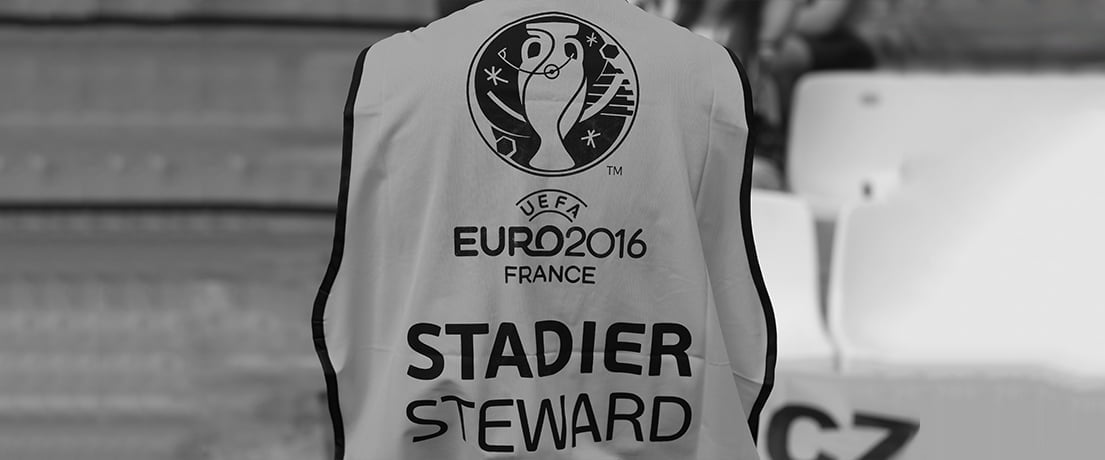 Kambi CBDO Erik Logdberg on how sportsbook operators can stand out from the crowd during Euro 2016 and ensure new acquisitions are retained next season
All eyes will be on Paris tonight where the European Championships kicks off with the hosts France taking on Romania.
It is no surprise to say that a major football tournament is a massive opportunity for operators from an acquisitions perspective. But to fully capitalise, sportsbooks must take a longer-term view and ask themselves how best to ensure that the new players gained during a summer of football return to the fold when the regular football season begins again in the autumn.
An analysis of data from Kambi sheds some light on how to best approach the challenge. During the 2014 World Cup, our partners underwent a massive increase in player acquisition during the tournament., However, the retention rate was slightly lower than usual, which suggested that it takes a concerted effort to retain players who have been initially engaged during a high profile event.
Getting to know your players
At the heart of this challenge is getting to know these new players. Without a series of accurate insights into players' habits, it is impossible to leverage the personalisation tools we now make available to customers.
Take the findings from a recent piece of research we carried out, which found that around 65% of users during the biggest matches at Euro 2016 will bet on a second-screen while watching the action on television.
The figure is 20% higher than the expected rate for lower profile sporting events, indicating that operators with leading mobile experiences will be the ones the players' turn to during the big events.
We also found that instant markets, such as next throw-in or next corner – have grown in popularity in recent years and play a significant role during big tournaments. Given that these markets are mobile and second screen friendly, they are likely to be key growth areas for operators in 2016.
Standing out from the crowd
These are just two insights from the player data . Companies in other e-commerce industries have for some time  very efficiently used customer insights to optimise the user experience and deliver a strong product.Now the gambling industry is following the example, but it requires  flexibility in the platform to turn customer insights into actions which benefit the end-user. We have found a collaborative approach with operators has been the best way to provide this flexibility. 
The emergent trend in recent months has seen operators including LeoVegas, Mr Green and Rank Group engage the best elements of a reliable, cost-effective turnkey sportsbook provider while innovating and differentiating on top of the provided platform.  
For instance, once an operator has used the data to categorise players, it is then possible to offer them a personalised experience through tailored presentations, widgets and other elements which specifically meet their requirements.
Equally these operators can then use a toolbox of retention tools to offer players relevant bonus programmes which reflect wider customer trends and not only help extract maximum value from each player, but also increase the chance the player will return for more.
It is only through this type of customisation that operators can hope to retain players beyond the initial excitement of a major football tournament.
Flawless experience
Players now take a flawless user experience as a given. It is not enough to simply offer a product which works; instead, it must engage the player or risk losing them.
As a result, operators similarly expect their sportsbook to run smoothly from an operational perspective, so they can focus on improving the experience.
This means everything from an agile integration capability – at Kambi we can fully integrate a new operator in as little as six weeks – to service excellence and a strong support team.
For operators to fully capitalise on the European Championships, we will need to see them taking an innovative approach to retention and personalisation. And for those which succeed, there will be something to celebrate long after the final whistle. 
About the author
Bio: Erik Logdberg is the Deputy CEO at Kambi.  His work at Kambi was instrumental to the birth of live betting as a product focused more on the quality than the quantity; the new premium sportsbook model advancing user experience through relevance, availability and playability. Erik has a background in electrical engineering and over 10 years' experience in sportsbetting starting his career as a trader, before becoming Head of Livebetting at Unibet and Chief of Business Development and Deputy CEO at Kambi.
Erik started working for Kambi (former Unibet sportsbook) in 2005, straight after he had finished his degree in Electrical Engineering at Royal Institute of Technology in Stockholm. His main responsibility before becoming Chief of Business Development at Kambi was as Head of Livebetting from an operational as well as product development perspective.
First published in Gambling insider GI Friday, 10th June 2016