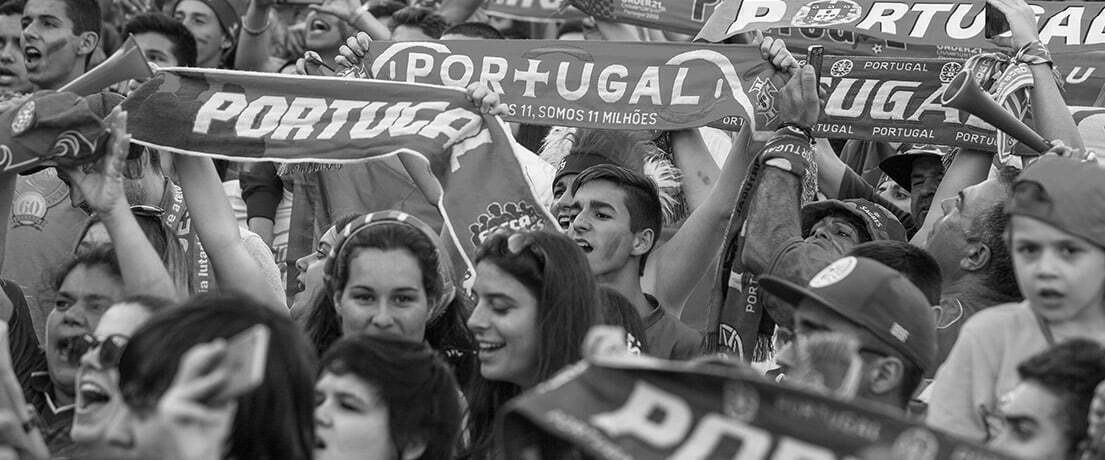 Ian Freeman talks to EGR about the betting and trading trends the sportsbook supplier has seen so far at Euro 2016
While Euro 2016 was dubbed the biggest sporting event for the online gambling industry since the 2014 World Cup in Brazil, online sports betting has changed remarkably in that two-year period. Mobile is now the device of choice for a majority of punters, personalisation has become increasingly important and customers have access to a greater number of live betting markets than ever before.
Sportsbook supplier Kambi is one firm which was busy fine-tuning its product ahead of the tournament, including improvements to its 'instant betting' offer. eGaming Review spoke to Kambi's chief commercial officer, Ian Freeman, to find out what trends it has seen during the tournament so far.
Andy Roocroft, EGR: Which betting markets have enjoyed the best growth so far during Euro 2016?
Ian Freeman: We've seen amazing growth in what we call 'instant betting' markets this tournament. Ever since we introduced the 'team to win next throw-in' market at the 2014 World Cup, we have found that players who favour this type of market place more bets and generate more revenue overall.
Kambi has been steadily building in this area, and for the Euros we wanted to step things up to the next level. We brought in a host of new markets, and our favourite is the 'next occurrence per minute' offer, which enables players to choose anything from a throw-in to a goal kick. The player interest has been even higher than we hoped, and we think this is a great addition to Kambi's 'instant betting' offer. To my knowledge it is only our operators which were able to offer 'no occurrence' – again popular and also fun.
What impact does "patriotic money" – punters in major markets backing their own team – have on your trading team during the tournament?
I. Freeman: We definitely observe a patriotic streak in the betting behaviour of our players across different markets, but it doesn't impact on our risk management. Our trading team always looks to price outcomes as correctly as possible. Patriotic money is something we have to keep an eye on but it is not changing the way we price up matches. Instead our focus is fully on ensuring accuracy in our pricing procedures which of course is part of the whole UX journey.
How competitive is margin at the moment? Are firms competing primarily on the marketing level?
I. Freeman: Certainly firms have competed on price so far at the Euros, with many taking the match odds above 97% several days before kick-off. At Kambi, we priced the main markets at 97.5%, leveraging our advanced risk management capabilities to ensure correct positioning throughout. We have worked to empower our operators so they can market specific price promotions both pre-match and in-play. We believe it is crucial that competing on price goes hand in hand with focussed marketing efforts and this tournament has already been a great success in demonstrating the power of that partnership.
Another area operators are competing is in keeping in-play markets open and available to bet on as much as possible. For the Euros, we introduced an innovation to keep all the match and goal markets open during a penalty – so for example, when Ronaldo was getting ready to miss his penalty against Austria, Kambi's operators were the only ones able to keep their markets open.
What trends are you seeing emerging from the early stages of Euro 2016?
strong>I. Freeman: On top of the ever growing appetite for 'instant' markets, we've also seen that player related markets are getting attention. Outcomes like Rooney to hit the cross bar, for example, or Ibrahimovic to score from outside the penalty box, have been very popular, and we are starting to see that players themselves can be just as strong brands as the teams. I'd also have to mention we've seen several matches involving a low scoring first half, with a draw at half time and some exciting last minute goals. From an in-play perspective this has meant the minute by minute markets are great to keep the players entertained during the first half and then they are enjoying attractive odds on the match winner later on.
Furthermore, as we stated before the tournament kicked off we are seeing a big leap in mobile usage, primarily driven by players betting on the mobile whilst watching events on a bigger screen, whether that is in-venue or at home.
About the author
Ian Freeman brings 15 years of B2B SaaS experience across a number of different market segments. Prior to joining Kambi, Ian spent five years as EMEA head of sales and strategic accounts at Moxie Software, a leading organisation in Gartner's E-Service magic quadrant, where his team achieved three consecutive years of record bookings and revenues for the region through direct and channel sales development.
First published by EGR on 29th June 2016