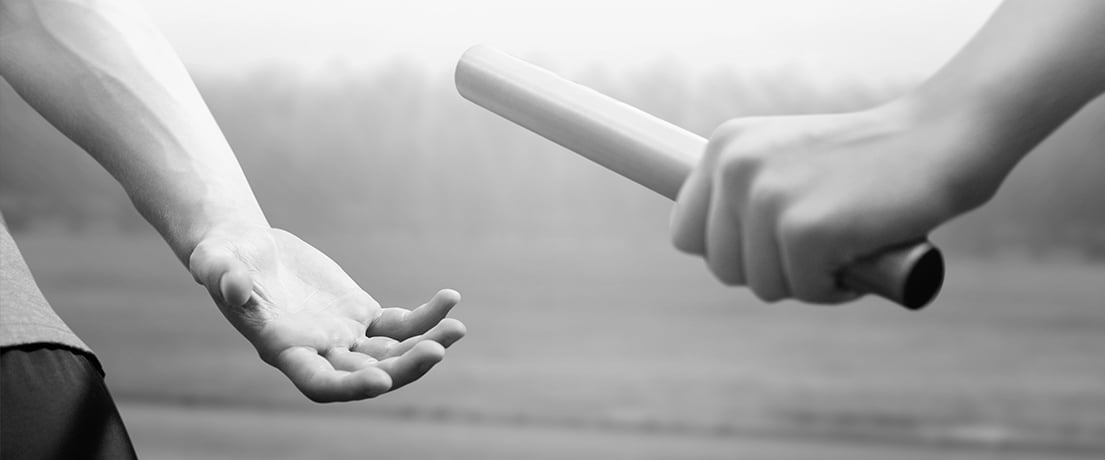 May 2016
Kambi's chief commercial officer, Ian Freeman, evaluates the true worth of outsourcing and if it is receiving full recognition.
How can operators better prepare for the future of sportsbooks? There are many lessons that can be learnt from the casino vertical, where outsourcing is far more commonplace.
Today's sportsbook sector is growing strongly, but in order to take advantage of the business opportunity operators are being forced to rise to the many challenges which have emerged over recent years.
Competition is more intense than ever, the tax burden has never been so oppressive and customers now demand a seamless and intuitive experience. In 2016, it is evident that many of the largest tier one sportsbooks are adopting the classical response to tax and regulatory pressure; by seeking scale advantages through merger and acquisition activity. But is this really the optimal response to ensure that their businesses are strategically set-up to make the most of new opportunities for growth?
Classically, businesses which are reporting strong and consistent growth tend to be reluctant to change a winning formula, but looking at the evidence of the last 12 months' reporting, cracks are beginning to show in the model. It is logical to conclude there are a number of compelling arguments to be made that as the sportsbook vertical continues to evolve, there could be even greater rewards for those who choose to outsource. The time is now for a full evaluation of the business benefits.
Outsourcing opportunity
One of the biggest challenges for tier one operators today is technical debt: legacy technology inhibiting the pace of business growth and expansion, while other more agile set-ups take advantage and grab market shares. This is a very treacherous place for a business to find itself. Trying to meet short-term growth goals whilst re-factoring the stack for the long-term. Legacy platforms can often inhibit an operator from rolling out into new markets, scaling quickly and creating a truly innovative proposition. Therefore, is it any coincidence the growing number of the most impressive sportsbook performers among top tier operators in recent years have been firms which choose to outsource?
For instance, 888 saw its sportsbook revenues increase around 50% in FY 2015, with the vertical now accounting for a similar share of total revenues as 888's more established and in-house bingo offering. No other operator has expanded into so many new geographic territories with such rapidity either.
Meanwhile, at Unibet sports betting was the driver of the impressive FY 2015 growth it announced in February. Revenues from the vertical grew 21% year-on-year, versus companywide revenue growth of 13% for the period.
There is no doubting that these figures compare favourably with those operators which have focused on bringing their sports-related tech stack in-house.
And even though these firms can still point to successes, the question remains: as the market continues to develop, will a legacy platform be best-placed to exploit the opportunities of tomorrow?
Tier one's must transform into marketing organisations
How can operators better prepare for the future of sportsbooks? There are many lessons that can be learnt from the casino vertical, where outsourcing is far more commonplace. Will the costly and increasingly complex sportsbook vertical remain a huge operational burden to tier one's or will the low cost, rapid return model of outsourcing become more prevalent, enabling tier one's to focus on their customers by delivering sophisticated and personalised CRM, service and brand propositions
Is it possible for operators to replicate what we have at Kambi for example, where we have a team of more than 440+ staff focused exclusively on sportsbook? Years of unparalleled tech expertise focused on delivering an unfaltering product which can be seamlessly integrated as and provide the operator with control and differentiation elements where they count most. 
In essence, we are asking tier one's to look at the technical capabilities we have at hand to scale quickly and recognise that Kambi can do this without the associated cost of a large investment in tech or the burden of creating a heavy technical legacy in the future.
Standing out from the crowd
One question I hear many operators ask is: will outsourcing sacrifice my sportsbook's quality? The trend in recent years among the big sportsbook operators has been to discuss the importance of bringing a greater proportion of their tech in-house. The driving force behind this trend has been the emergence of a data-led, personalised approach to sportsbook. But this assumes that outsourcing means settling for a one-size-fits-all solution.
The reality at Kambi is very different. We are using data to empower operators to create the user experience they want. It is important to be ahead of the curve in a number of key data-driven fields, including real-time analytics, which open up countless possibilities for operators across acquisition, retention and CRM.
When LeoVegas selected Kambi to power its new sportsbook earlier this year, the flexibility of the platform was one of the key criteria for an operator which has led the way when it comes to customisation in online casino.
"We identified Kambi as the partner that can match our high ambition and provide enabling technology and capability for us to innovate and drive the sports betting experience in the mobile era," said LeoVegas group chief executive and co-founder, Gustaf Hagman.
Outsourcing a sportsbook doesn't have to mean losing control; instead, it can become an extension of your business.
Sacred cow
There is no reason for sportsbook to remain a sacred cow for operators, especially when the biggest operators have been outsourcing casino, bingo and poker products for years.
And why wouldn't they? After all, by taking your pick of the best suppliers from across the verticals, an operator can build a world-class product suite without the cost of large dedicated teams. Most importantly, this lets operators focus on what they are good at – namely marketing, branding and customer management.
In the coming years, it may no longer make sense to take on the cost of 200-300 traders and all of the surrounding structural support when there is an option to outsource for a fraction of the cost with a product which competes toe-to-toe with the most successful operators in many markets. 
Across a number of industries outsourcing has become commonplace as a sector matures, and sportsbook could well reach a stage in the coming years at which it becomes a strategic imperative. 
Moving out
Perhaps the most critical factor in the future of the sportsbook operator will be agility. Aside from the fast-changing landscape in the UK, major European markets including Italy and Spain continue to tweak gaming legislation, meanwhile the Netherlands and Sweden are just two markets moving towards new regulation. To succeed in this market, it may be the case that outsourcing provides far greater flexibility compared to bloated legacy platforms.
But those operators which remain stubbornly wedded to their legacy platforms could ultimately struggle in this new marketplace as new entrants come and giant powerful organisations are created. We've seen it in the past and the one guarantee of the ever-changing sportsbook sector is that there will be casualties. Of course, there will always be a desire to keep the structured capital and sportsbook technology in-house, but the question remains, is now the time to truly evaluate the strategic potential of out-sourcing as an option relative to the significant long-term investments required to maintain a less than optimised in-house solution?
About the author
Bio: Ian Freeman brings 15 years of B2B SaaS experience across a number of different market segments. Prior to joining Kambi, Ian spent five years as EMEA head of sales and strategic accounts at Moxie Software, a leading organisation in Gartner's E-Service magic quadrant, where his team achieved three consecutive years of record bookings and revenues for the region through direct and channel sales development.
First published in eGR Sports betting report 2016, 9 May 2016