Join Kambi for its Capital Markets Day on 19 January
During the Capital Markets Day, CEO and Co-Founder Kristian Nylén will be joined by Kambi's leadership team to provide insights on the company's strategic vision, updated product roadmap and long-term financial development.
Participants will be able to ask questions during the Q&A session. The presentations will be in English and presentation materials will also be available on Kambi's website on the day of the event.
The event starts at 14:00 CET and is expected to conclude at 17:00 CET, followed by an informal opportunity to meet with Kambi's leadership team.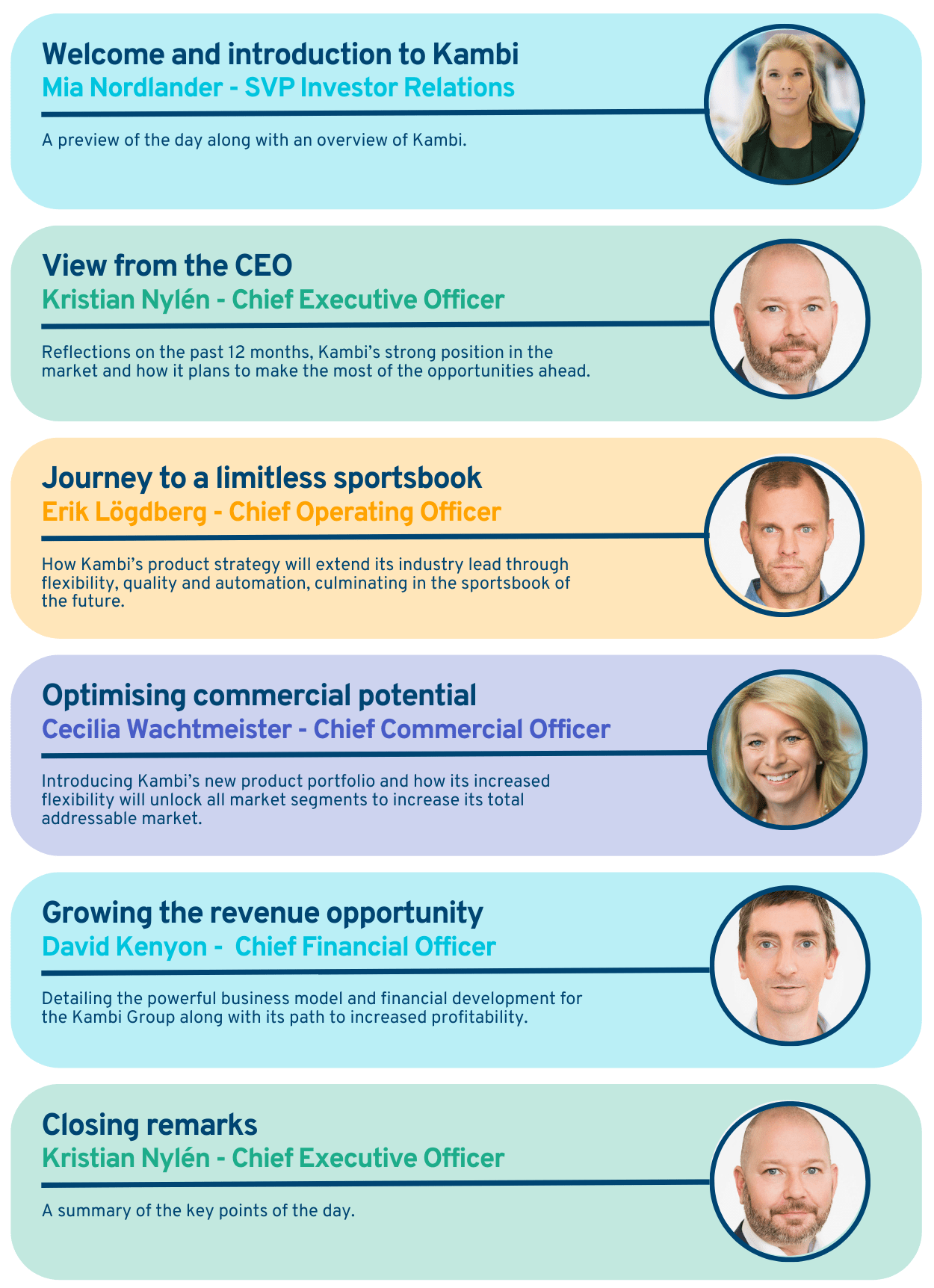 Check all available investor info