In the latest installment of Kambi's State of the Nation, SVP of Trading Simon Noy looks at why combination bets are proving to be a key battleground for the US sports betting industry.
SBCA: How important is combinability in the US market?  SN: The popularity of combination bets in the US is evident, with some states reporting more than 50% of sports betting revenues being derived from parlay wagers, and the demand is only increasing as the market matures. Players are seeking out more control of their sports betting selections, and parlays are becoming an ever-more important tool in an operator's arsenal when it comes to attracting and retaining US customers. From the perspective of the operator, parlays deliver higher margin than single bets, underlining their potential to deliver both greater entertainment for players while increasing hold for the sportsbook.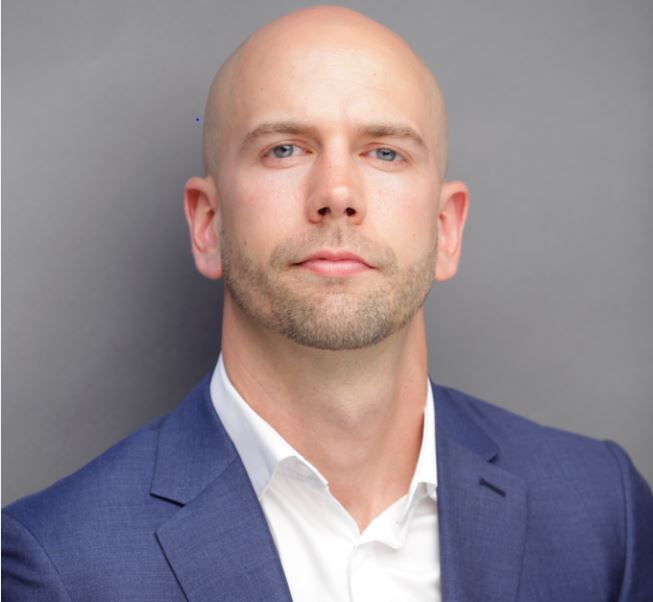 However, traditional parlays are just one part of the trend towards greater combinability and it's no longer sufficient to offer combinations on just the main three offers of total points, moneyline and spread. Player prop bets, for example, are immensely popular in the US, which is why the opportunity to combine main and player props within the same game has recently become such a key part of the sportsbook experience.
SBCA: Was this always the case, or are parlays within the same game an emerging trend?
SN: The demand from players to create their own bets within the same game has been on the rise in all jurisdictions, not just in the US. When this concept was finding its feet in Europe as 'request a bet', a customer would need to directly contact a trading team with the combination they wanted before waiting an hour for a response. Now players can combine those bets and generate their combination in a matter of seconds through the front-end of the sportsbook, with effectively limitless possibilities across the offers on a single event. In the US, where there is a great deal of focus on the metrics which measure the performance of individual players, customers want to create bets where they feel they have an edge. The ability to have control to create their own bet, rather than select a pre-packaged offer, appeals to US players.
SBCA: Kambi recently announced its enhanced NFL Game Parlays product. Can you shed some more light on how it works, and what it lets players do?
SN: Launched for the start of the NFL season, our Game Parlays product is the natural next step of parlay betting, providing bettors with the opportunity to combine main and player prop bets within a single game and across multiple games for the first time.
This ability to combine bets across different games is unique to Kambi and our partners and will give players an unmatched level of control over their sports betting experience. During the opening weeks of the NFL season, Game Parlays have already proven immensely popular with players with approximately 40% of NFL bettors engaging with the product. Furthermore, approximately 35% of Game Parlay bets were placed across more than one game – something our competitors don't currently offer. These figures will only continue to grow as players become more accustomed to the new possibilities and the product is widely marketed by our partners.
SBCA: Other than the level of combinability, how else does Kambi's Game Parlays differ to similar products in the market? SN: What really sets Kambi's Game Parlays offering apart from those of other leading sportsbooks is how it has been built into the core of the sportsbook product. Similar products offered by other sportsbooks are often separate from the main sportsbook, a technical hurdle for players which disrupts the flow of the user experience. We knew that we needed to deliver an integrated and intuitive experience for our partners and their customers alike to get the most from the product.
The fact that we have built the technical infrastructure required as part of the existing sportsbook, rather than bolted on a third-party product, means that we will be able to continually iterate and add further product features in the future. For example, players will soon be able to place game parlays across additional games, leagues and sports, while in the long term, Kambi also plans to introduce cash out and in-game betting into the product.
SBCA: Can you expand on the complexities of offering such high levels of combinability? What makes this challenging, and what does a sportsbook need to have to offer this type of product?
SN: There are several layers to this. One of the key factors is simply the complexity of the mathematical modelling required. Automating the systems required to be able to accurately predict the correlation between such a huge volume of different outcomes and game scenarios occurring is an incredibly challenging feat at a structural level. It also requires extensive expertise, as well as the resources to commit to the necessary testing and development work. Alongside this is the technical infrastructure required to be able to support both instantaneous odds calculation and bet placement. When there are an effectively infinite number of bets that could be created, the power under the hood required to swiftly generate those prices, take and settle thousands of these bets a minute is naturally vast, and not something many sportsbooks are capable of catering to.
Originally appeared on SBC Americas