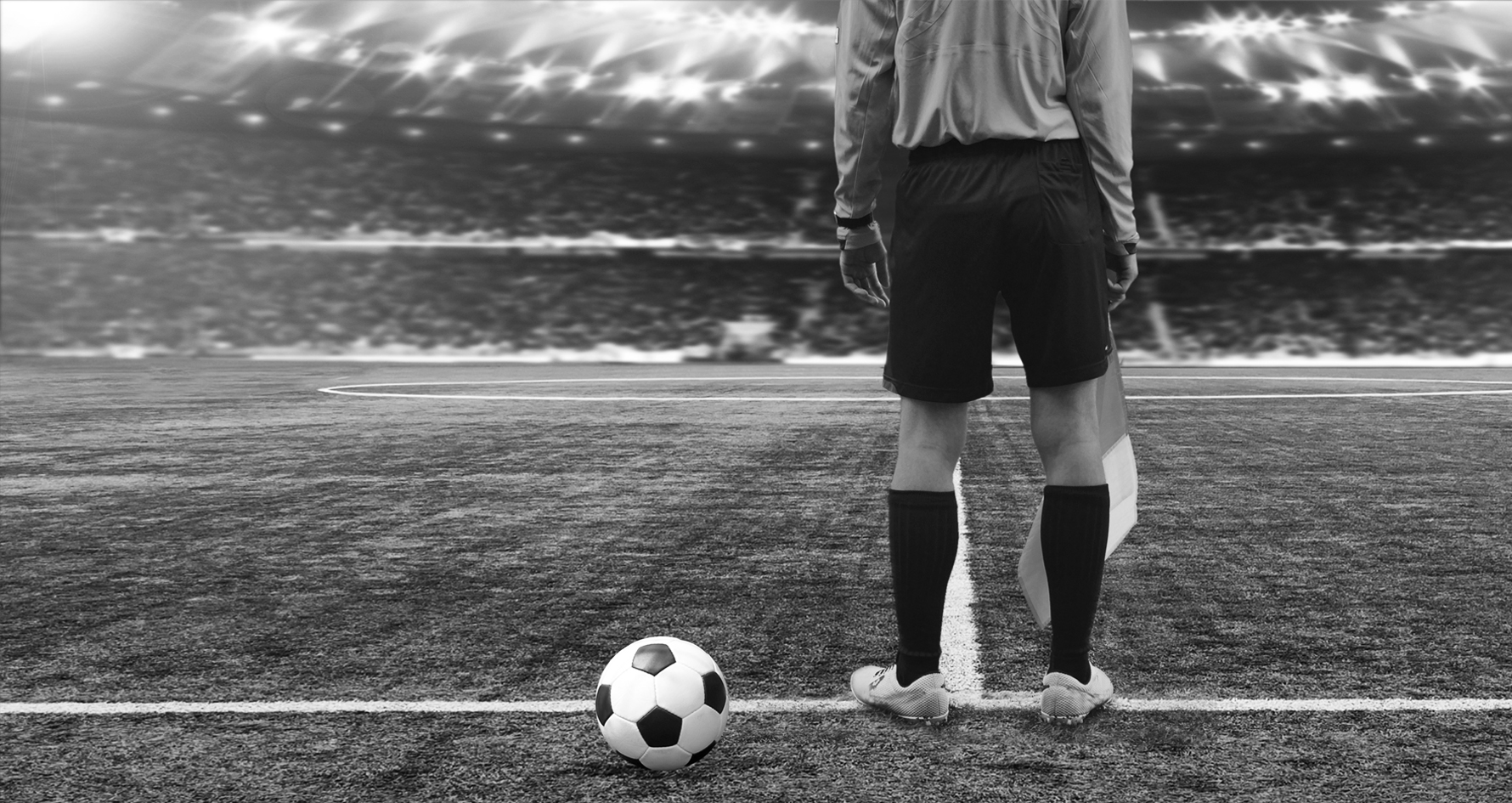 VAR: The next phase in sports betting?
Jonathon Hurst, Kambi's Head of Live Football, looks at the introduction of video assistant referees and how this new phenomenon could impact the sports-betting industry as a whole.
1) How has the introduction of VAR been felt on the trading floor? What have been the most prominent issues?  
After an initial feeling of scepticism and trepidation, we're now treating it as an opportunity to challenge our operational capabilities. The most time consuming aspect has been to ensure we have cross-departmental alignment on trading and dealing with bets affected by the use of VAR. From a trading perspective, the difficulty lies in the fragmented roll out across different competitions. 
For example, in Belgium they choose two matches per matchday to trial VAR. Similarly, in the FA Cup third round in England only one match was selected (and an additional two for the replays), while in Poland they decided to do a full VAR rollout midway through the season. It means the situation is forever changing and we have to be abreast of the changes in order to inform our traders and deal with any issues correctly.
2) How have you managed these challenges?
One of the first things we did was educate our traders and supervisors about VAR and its consequences. It's a totally new aspect of football for everyone so it was important to close any knowledge gaps in our live trading team. We then worked closely with other departments to make sure that we are being as fair and transparent to the end users in the way that we deal with VAR, and that our operators are informed of our trading strategy. 
We quickly noticed that the vast majority of VAR-related decision changes centred around the award of a goal and whether the scoring player was offside. When the goal is ruled out because the review identifies the player was offside, we respond in the same way as when a goal is chalked off following a late offside flag – the only difference being the time taken to rule the goal offside. In this sense, our multi-functioning live operations teams are experienced and prepared for this and can easily handle these cases in an efficient and uniformed way, which minimises any issues. 
3) Does VAR leave less room for automated trading – is a more manual approach required? 
In some ways, yes. As mentioned, this is (and continues to be) a learning curve for multiple stakeholders both inside and outside the industry, including our live score providers. At times, in order to minimise bet offer suspension and reduce bet rejection, we have utilised our experienced trading team to override our integrated live score feeds. Additionally, we've been able to recognise the differences between VAR usage across leagues – the duration of VAR decisions is often longer in Italy than in Germany, for example – which informs our real time trading decisions with regard to bet offer suspension. 
At Kambi, we know that optimal automation always removes manual tasks where a human touch adds no extra value, but we also believe in the extra value added by building and utilising an expert trading team – and this is a great example. Our strategy of combining the human and the automated means we are ideally placed to innovate in this area.
4) Have you been presented with any new challenges since its recent introduction to the UK?  
Absolutely. By luck or judgement, the English FA have decided to rollout VAR in a way that aims to minimise the spectacle, thus preventing the referee or VAR becoming the star of the show. For this, I must applaud them – it's certainly more efficient than the Italian system where the referee spends minutes starring at a giant monitor before making a decision – but it also creates operational difficulties for us. 
For the early adopting leagues, a referee making a rectangular hand gesture was the understood universal signal indicating the use of VAR. This made it very easy for everybody, including our trading team, to know exactly what was happening. However, English referees instead subtly put their finger to their earpiece instead of continuing the previous implementation (In fact, in the first match using VAR in England – Brighton v Crystal Palace – the referee was receiving information through his earpiece from the video referee without making any signal at all!) making it almost impossible to spot. 
Of course, we get added value through our official integrated trading feeds which usually give us a quick and clear indication of what is happening, but it would still be preferable for us if there was a consistent signal from the on pitch official to inform when the VAR is being used. 
5) Will VAR result in a negative impact on the live user experience? 
Our stance has always been to maximise user experience and VAR doesn't change this. Instead of suspending everytime a goal is scored or free kick is awarded, we adopt the approach of remaining live until it is clear that the referee is going to utilise VAR. 
There's still some debate over whether the trial of VAR has been a success but if in the long run it is implemented across all competitions, it's likely that we would develop our trading tools to enable us to keep our olive offering open even during a review, in a similar way that we currently stay open when a penalty is awarded in high profile matches. 
6) Are there any benefits to VAR? 
For football in general it should ensure that there are no longer huge miscarriages of justice. However, the rules are always open to interpretation (that's one of the things we love about the sport!) so the introduction of VAR isn't going to suddenly mean we have no talking points or controversy. For instance, In Serie A this season there's been a perception the bigger clubs get more decisions referred to VAR than the smaller clubs, and there was widespread criticism for its lack of use during possible penalty decisions in the Chelsea versus Norwich City FA Cup replay.
In our world, we see it as an opportunity to push the boundaries even further with regard to user experience and we've already got some interesting ideas of future bet offers specific to the use of VAR – and for these reasons we hope it is given the green light for the upcoming World Cup, which it looks like it will. Watch this space.
First published in Gambling insider on 01 March