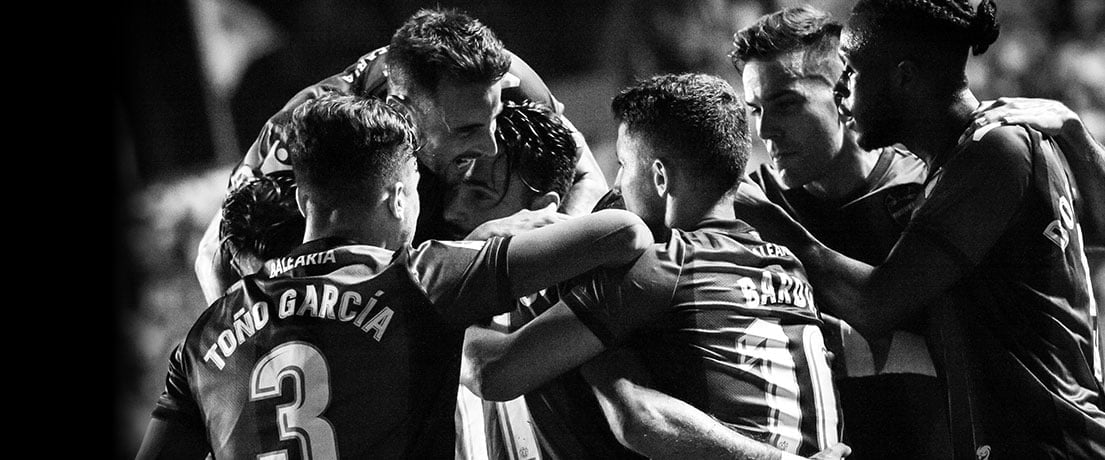 With live television audiences frequently counted in the hundreds of millions, football has come to dominate in-play betting. iNTERGAMINGi hears from Simon Noy, head of in-play at sportsbook giant Kambi about in-play markets, football and prematch.
Does the number of in-play markets on offer matter?
Noy: "Yes and no. Yes because you want to be able to offer the players as many opportunities to bet as possible. No because you have to ensure the bets you do offer are relevant to the player. Maintaining this balance between quality and quantity is vitally important to Kambi, as it allows us to provide the best experience possible. Our sportsbook is developed by those with a passion for sports betting, meaning our in-play markets are designed with players' interests and habits front of mind. "It is this understanding of players' behaviour and the betting experience as a whole which ensures we don't bombard players with irrelevant markets. Players need a quick and easy experience when it comes to in-play, not one cluttered with hundreds of markets that are of no current interest – relevance is key." 
Is football in-play betting getting stale?
Noy: "In-play betting has become the backbone of sportsbook in mature markets, with roughly two-thirds of turnover generated by bets placed after the first whistle. The situation is no different at Kambi, where our in-play product is the focus of continued development and improvement. "Driven largely by technology, consumer behaviour and heightened competition, in-play has evolved rapidly over the years, yet through investment and innovation, Kambi has continued to deliver a quality product which meets the ever-growing demands and expectations of the modern-day player. "We believe in-play is in a healthy state and has much to offer with revenues continuing to rise off the back of increasing player demand for engaging and exciting experiences. This continued growth can be partly attributed to the greater availability of live sport, whether that is through TV or via live streaming and visualisations. To ensure Kambi meets this demand, it receives official data straight from sporting venues around the globe, enabling us to update our in-play scoreboards in real time, with players often wanting to place bets on the 'next occurrence', such as a goal, break of serve or even the throw of a dart.  
"Innovation has also driven in-play growth and Kambi has long been a pioneer of investing in the quality of its services and products, particularly in-play to ensure Kambi remains ahead of the curve in what is a very competitive area of sports betting. This investment has empowered our operators to take advantage of a robust selection of in-play offers, significantly increased market availability times and reduced bet countdown times. "A strong mobile product is also vital for in-play and we continue to see mobile betting revenues rise, particularly with in-play, which is a reflection of the quality of the Kambi mobile product. Considering all this, we see in-play as being in a very healthy state."
Are we falling back in love with pre-match betting when it comes to the beautiful game?
Noy: "That question implies players had 'fallen out of love' with pre-match betting, which we've not experienced at Kambi. For Kambi, pre-match betting has grown steadily year-on-year. There are a number of reasons for this; however we've continued to invest and improve our pre-match product and this has paid off.  
"For example, markets are priced up earlier and paybacks are more attractive. We are covering more sports and events from around the globe and there's a greater number of betting offers available. Accumulator betting continues to rise and cross-sells well to other pre-match markets. More recently we have seen in-play special offers take off. All of this, and more, means pre-match remains an important part of the sportsbook experience."
Is an overwhelming focus on in-play still the way forward or should the sector be highlighting other betting innovations?
Noy: "Instant betting has become a really strong suit for us. This started in 2014 when we launched our 'next throw-in' market for the 2014 World Cup and now we offer markets such as 'current point' betting in tennis, which is extremely popular, particularly among VIP players.
"With the 'always-on' consumer, the need for instant gratification is important and prevalent and these types of instant markets, coupled with our mobile product and user experience, means we have been able to satisfy this growing demand. 
"We pride ourselves on providing the highest level of market availability, even in difficult situations where odds can change rapidly. We are able to do this because of the excellence in our supply chain; only the highest quality picture and data providers are integrated into our trading systems, we have developed sophisticated models to interpret this data, we have built automated trading functions, and we employ the highest quality traders to keep the markets open as much as possible.  
"Let's take in-play point-winner betting in tennis as an example where circumstances can change quite significantly stroke-by-stroke. During the recent Wimbledon Championships, more than three-quarters of all attempted in-play point-winner bets were accepted. This large proportion is down to the high availability of the market. 
"Furthermore, in football, we are able to keep markets open throughout potential match-changing situations, when others would suspend – even when a penalty kick has been awarded – as Kambi's trading algorithms builds in the price of the penalty being scored. This is also transferred to penalty shoot-outs, where we have the ability to leave markets open throughout the contest." 
Simon Noy has led Kambi's in-play division for the past five years, during which time he has overseen the growth and development of Kambi's in-play product. Prior to that, Noy was responsible for building Kambi's in-play team in Manila, Philippines, while he previously spent a number of years on the in-play trading desk, covering a variety of sports including tennis and snooker. 
First published on Intergamingi in September 2017