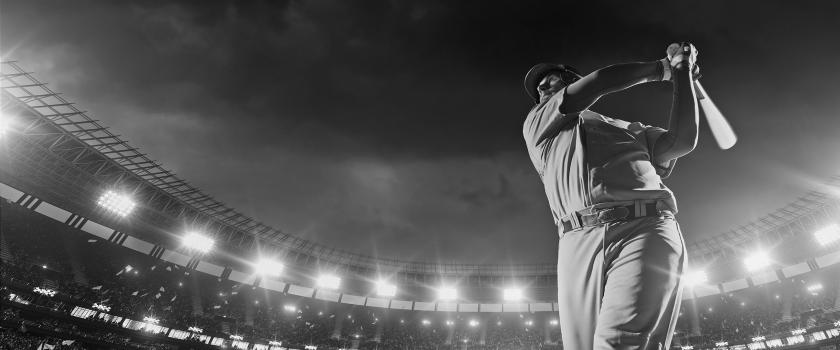 The date 14 May 2018 will forever go down as a watershed moment in the history of the betting and gaming industry, with sports betting stakeholders busying themselves in and around the repeal of PASPA to ensure their readiness to take advantage of the myriad opportunities it presents.
What has followed has been a whirlwind 15 months of market movements as operators and suppliers jostle for position. There can be no doubting the scale of the opportunities facing the sports betting industry, but the sheer pace of regulation displayed the potential to catch many stakeholders by surprise.
From processing the first legal online bet outside of Nevada to signing a landmark agreement in July 2019 with North America's largest regional gaming operator, Penn National Gaming, Kambi has established itself as the leading sports betting provider as the burgeoning US industry takes shape.
G3 caught up with Kambi Chief Commercial Officer Max Meltzer to discuss the sportsbook supplier's ambitions in the US and beyond.
Talk us through Kambi's 2019 so far
This year has been another important one for us as we continue to establish Kambi as the go to sportsbook provider for forward-thinking operators globally. We have signed agreements with a series of tier one operators, including online brands mybet and BetWarrior, as well as leading US casino operators such as Rush Street Interactive, Parx Casino, Mohegan Gaming and Entertainment and Penn National Gaming.
One of the most important factors behind our continued commercial progress is the level of flexibility and freedom we offer to our operators, which we have continued to build on throughout 2019. When a sports betting operator chooses Kambi, they get a lot more than a few different colours and widgets to help them stand out.
Our partners have the means to bring about meaningful differentiation across both the front and back-end, building their own customer-facing client on top of our APIs, creating individual competition lobbies and controlling user navigation. You only have to look at the unique frontend DraftKings has delivered to understand the freedom operators have to create on our platform, and it is this level of quality and scalability which saw us recently sign an extension to our agreement with DraftKings to enter eight new states.
We also offer a flexible layer of pricing functionality within our sportsbook architecture, giving operators the freedom to move prices and manage margin, effectively controlling the competitiveness of the pricing strategy from region to region, state to state, and league to league. This, wrapped with our ability to deliver bespoke risk management, gives our partners the flexibility to capitalise on their own growth strategies.  
With a view to the US, many states appear to be regulating on a "retail first" basis. How did that impact Kambi's approach to the market?
It's fair to say that Kambi built its reputation in the online sector, and I think all industry stakeholders would agree that online is ultimately where the majority of revenues in the US will be generated once the regulatory dust has settled.
However, retail remains a really important means of driving user interaction. We already had a high-quality solution, having effectively translated our online expertise into retail, offering the same depth of markets, in-play quality, speed and presentation. Before entering the US, we had been powering casinos in the likes of Mexico and Cambodia, while we power more than 2,000 retail stores in Sweden. So, for Kambi, the focus was more on ensuring that this was effectively communicated to potential US clients, making them aware that we have an equally strong offering in the retail channel. Thankfully, casinos and their players have been very receptive to our product – and the online pace which we have brought to the retail space – with the Kambi sportsbook available in multiple states, including our market-leading betting kiosks, which process more than 75% of handle.   
Indeed, our online heritage has been proving a strong factor in our scalability across all channels.
Against a backdrop in which many of the providers seeking to gain a foothold in the US sports betting landscape are working from retail-first technology, which may struggle to scale from its existing operational base in the likes of Nevada, or older UK betting shop set-ups, Kambi's omnichannel expertise enables us to meet the needs of our partners swiftly – no matter the size of their operations.
How are you going about adapting your technology to meet the challenges of differing state by state regulation?
The pace of regulation has certainly picked up, but I can't emphasise enough that at Kambi we never view regulation as a barrier. A robust and flexible sportsbook platform remains the key for operators when it comes to seizing the opportunities new regulations can bring.
We have invested in ensuring that our technology can rapidly adapt to any changes in jurisdictional approaches. This is especially important in the context of changes in existing markets such as Sweden, with movements in the regulatory goalposts meaning that providers require a high level of technological flexibility to meet new requirements with complete confidence. It goes without saying that we will be bringing our swift and assured approach to compliance to bear across the US as states regulate.  
Regulation is not something it's possible to second guess, but the adaptability of our technology stack provides our partners with the best chance of securing long-term success. Our ability to quickly adapt was perfectly illustrated when we processed the first legal online wager outside of the Nevada in the US last year, with our technology smoothly passing the thorough checks carried out by the regulator. We've since built on this with market firsts in Pennsylvania, New York and Iowa, proving the flexibility of our technology to meet different regulatory specifications.
Can you expand on your retail offering for US partners?
We offer our partners a combination of over the counter and self-service betting options, working closely with each one to decide on the most efficient combination and overall casino-floor set up to provide the best customer experience and optimise handle.
Our kiosks are proving transformative to the manner in which people like to bet in the US. They offer an intuitive user-interface, rich selection of markets and a diverse range of payment methods, including via account cards, cash, and winning tickets. Their impact has been pronounced; so much so that our US partners have found themselves needing to order additional terminals to meet demand. Around 75% of wagers at our partners' casinos are placed at a kiosk, underlining just how important they are going to be as the US sports betting landscape expands.
Sports betting is still a new to many people in the US, and our kiosks have a vital role to play in educating the new US punter, providing an environment through which they can get to grips with the basics, place a few small bets and get the ball rolling on their customer journey. In turn, the appeal of our terminals reduces queues for over the counter services, making for an altogether more efficient experience for players with all of our partners.   
You opened your first US office in Philadelphia this year – are you able to shed any light on its progress?
We were delighted to cut the ribbon on our state-of-the-art US office earlier in 2019, an important step in our ongoing growth strategy as we continue to enhance our unparalleled market reach. Our presence in Philadelphia of course enables us to provide an even higher level of service to our US-based customers, and they will all benefit from a talented team which includes dedicated partner managers, odds makers, risk managers, data analytics experts and technical support.
Kambi recently announced a deal with Penn National Gaming. What will you be providing them with, and what does this deal mean for Kambi?
We will be providing Penn National with our full suite of sportsbook technology, encompassing our platform, pricing and trading, risk management, player analytics and integrity monitoring.
From day one, Penn National will benefit from Kambi's 20 years of experience in providing the highest standards of managed sportsbook services as they leverage the power of the Kambi network and our scalable technology to become a leader in the US marketplace.
This stretches across both online and on-property, providing an omni-channel experience for Penn National's customers while also supporting the operator's dedicated loyalty program. Driving retention is a big part of the proposition we offer to operators, and through Kambi our partners have the freedom to grow and realise their sportsbook ambitions.     
Why did Penn National select Kambi?
We recognise that in the modern sports betting landscape, a few different colour options are not enough to stand out. Retention is just as important as acquisition, and building a relationship with players with a UI and UX distinct from its competitors has a big role to play in any successful operator's ambitions.
With Kambi, our partners gain the ability to develop a front-end that is entirely bespoke, down to the very last detail.  Through our open APIs, our partners can build everything from the landing page, offering the events that are most relevant to their target demographic, to individual lobbies for events and competitions, such as a separate area dedicated to the start of the new NFL season.
Our technology is highly configurable to the individual needs of our partners. This goes beyond the front-end – with bespoke price differentiation, risk management and a comprehensive toolbox of bonusing functionality, Penn National will be able to deliver a sports betting offer that differs from state to state, putting them in complete control.    
What synergies are at play to make this a good deal for both companies?
It's important for me to emphasise that Penn National were one of our key targets in the US following the repeal of PASPA. What you have in Penn National is a company that didn't rush into any decisions, or opt for speed after the repeal of the federal sports betting ban without considering all potential avenues and pitfalls. They have taken their time and put together a fantastic team – one with an innate understanding of what it takes to build a successful sports betting venture.
Rather than go down the route of outsourcing their sports-betting operation to a B2C brand, they recognised the advantages of investing in their own brands, and how leveraging the abilities of a skilled B2B provider could unlock far greater long-term value.
That's not to mention both organisations' commitment to corporate probity and sports betting integrity. Our market firsts in New Jersey, New York and Pennsylvania serve to underline that our ability to adapt to state-by-state requirements is second to none, and we will be working closely with Penn National to meet our shared goal of delivering sports betting experiences which are fun, safe and secure.  
In the online sector, we view a top-quality sportsbook as a great tool for cross-sell into other verticals such as casino, which is a factor that our partners including LeoVegas, Mr Green and 888 have benefited from.
This is equally true in the land-based environment. Our US casino partners have reaped the benefits from day one of our land-based activations, seeing how effective the Kambi sportsbook is at its core when it comes to drawing new and different crowds to their properties, driving enhancements in both customer experience and exponential growth across both gaming, catering and entertainment. Forward-thinking operators recognise that a strong, differentiated sportsbook is about far more than just sports betting revenues, but in driving incremental growth across all verticals.  
Penn National announced a host of skin deals at the same time as the announcement with Kambi. What do these deals mean for your partnership?
As we've touched on, Penn National took an even-handed approach to entering the sports betting market. A number of operators moved too quickly, and I'm comfortable saying that a few will feel they made decisions that were too hasty in selecting a sports betting partner.
Having analysed the market, they felt the best approach for their business would be to have full control of their own IP, taking the first licence in each state, before apportioning other skins to four existing sports betting brands in a hierarchy which will take effect as each individual state regulates.
These deals, although significant in market access terms, are secondary to our agreement with Penn National.
First published by G3 Magazine