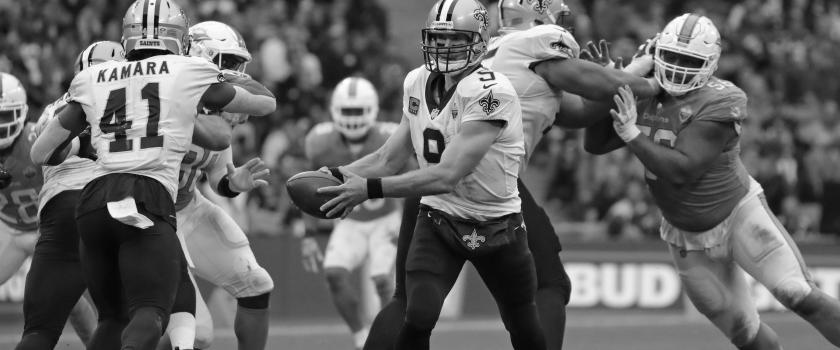 Kambi operators to shine on NFL Championship Sunday
Teaser+ product offers bettors unbeatable value while unique markets, including result of current drive, will also be available
Bettors looking to place a teaser parlay on this Sunday's NFL Conference Championship games should look no further than Kambi-powered operators, with the global sports betting supplier's Teaser+ product offering unbeatable value. Launched ahead of week one, Teaser+ has grown in popularity throughout the course of the season, with bettors enjoying the enhanced returns on offer when compared to the standard odds table used by the rest of the industry.
The Kambi Teaser+, available online and on-property either via a teller or kiosk, differs from the standard teaser product as it effectively turns the teaser into an alternative line parlay at the correct odds, which results in greater returns for the player. For instance, a seven-point Teaser+ parlay on the Los Angeles Rams +3 and New England Patriots +3 currently pays -129* at Kambi operators. A similar bet at other books would pay either -140 or -150, depending on their odds table returns.
Alternatively, taking the favourites, New Orleans Saints -3 and Kansas City Chiefs -3 on a six-point Teaser+ would return at odds of +106*, compared with either -120 or -130 at alternative sportsbooks.
In addition to its greater value teaser bets, Kambi will be offering a range of unique markets, including its in-game next touchdown scorer market and result of current drive offer, which enables bettors to wager on how a team's possession will end. With such high-quality quarterbacks on show this Sunday, bettors can wager on whether a team's drive will end in a touchdown or field goal, or alternatively you can wager on the team's drive to surrender possession in a number of different ways. Odds are updated after each play.
And with close games on the cards, the performance of special teams could be decisive. As such, Kambi operators are offering lines on individual kicker points as well as the yardage of the longest successful kick. Following a string of missed field goal attempts in recent weeks, bettors could be tempted by the unders.
Max Meltzer, Kambi Chief Commercial Officer, commented: "Since week one of the season, Kambi has offered the leading NFL betting coverage, including our Teaser+ product and range of exciting pre-game and in-game wagering options.
"We're taking things up a notch again this week for the Conference Championship games with an extended number of props and in-game wagering opportunities. And for those that will be parlaying the two games, Kambi's Teaser+ is the only place to be."
*lines correct at time of publication.