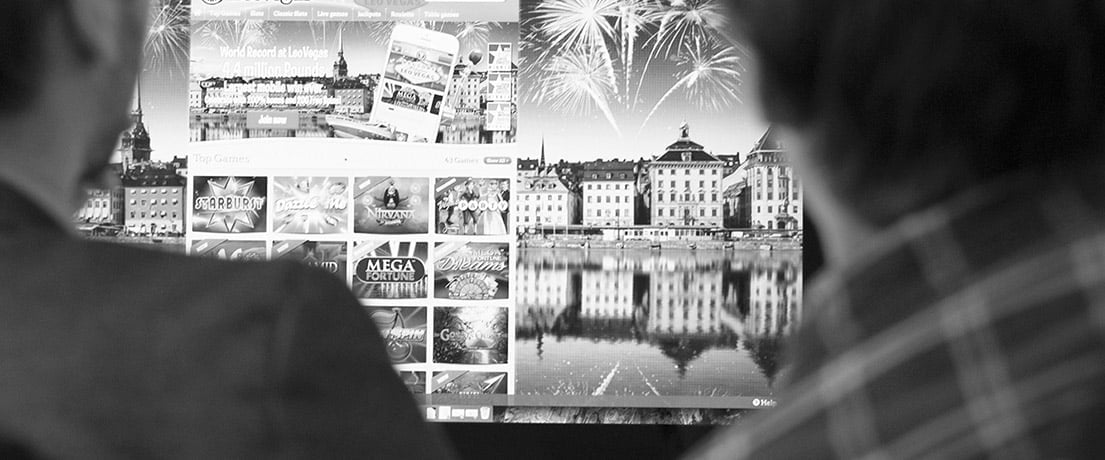 Multi-year deal will see LeoVegas continue to benefit from Kambi's award-winning Sportsbook
Kambi will continue to provide its Premium Sportsbook and technology services to LeoVegas for the long-term after the two companies agreed a multi-year contract extension. 
The new agreement reflects LeoVegas' successful expansion into the sports betting vertical, having launched LeoVegas Sports using the Kambi Sportsbook ahead of the 2016 European Championships. 
Leveraging Kambi's customer empowerment tools and open frontend, LeoVegas has delivered one of the fastest mobile sportsbooks on the market, and one aligned with the LeoVegas brand.
LeoVegas Sport became the first operator from the Kambi network to take large ownership of its frontend, giving it the ability to quickly enhance the personalised experience it offers its players.
The operator has also benefited from the scalability of the Kambi Sportsbook, having launched sports in a number of regulated and/or taxed markets, such as the UK, Italy, Denmark and Germany.
Kristian Nylen, Kambi CEO, said the contract renewal could be partly attributed to the empowerment capabilities the supplier provides its customers, with LeoVegas having been able to develop a unique sports betting experience on top of the Kambi Sportsbook core.
"Since partnering in 2016, Kambi has enjoyed a close working relationship with LeoVegas, co-creating a differentiated product proven to appeal to players across various markets and demographics," Nylen said.
"Contract extensions are particularly pleasing as they underline both the relevance of the outsourcing model and quality of our Sportsbook, so we are of course delighted to have retained LeoVegas as a customer for the long-term," he added. 
Riku Jokela, Head of Sports at LeoVegas said: "We are delighted to continue working with Kambi – it has been a great journey since the launch of LeoVegas Sports and we believe we have more exciting times ahead.
"We really appreciate the support we've had from Kambi as we build and improve our unique sports betting experience. It makes a big difference for us that Kambi offers the most betting markets with all sports included.
"Also, as a sports betting operator, we fully understand how important in-play betting is for our customers and, as far as I'm concerned, Kambi offers the best in-play experience. For instance, our customers love the Instant Betting features which allows them to bet on every point in tennis."
LeoVegas Sport has supported its sportsbook push with a number of major marketing deals, including sponsorship of English Championship football clubs Brentford and Norwich City, English rugby union Premiership side Leicester Tigers, and the German Handball Bundesliga.
For further information, please contact:
Kambi:
Gerard Starkey, senior content and communications manager, gerard.starkey@kambi.com
+44 (0)7720 496788
LeoVegas:
Philip Doftvik, head of corporate finance and investor relations, philip.doftvik@leovegas.com
+46 (0)8410 36766
About Kambi
Kambi is a provider of premium sports betting services to licensed B2C gaming operators.  Kambi Group plc is listed on First North at Nasdaq Stockholm. Our services encompass a broad offering from frontend user interface through to odds compiling, customer intelligence and risk management, built on an in-house developed software platform. Kambi's 14 customers include Kindred Group, 888, Paf, Televisa, LeoVegas, Mr Green and Napoleon Games. Kambi employs more than 600 staff across offices in Malta (headquarters), Bucharest, London, Manila, Stockholm and Sydney.
Kambi utilises a best of breed security approach, with guiding principles from ISO 27001. Kambi is eCOGRA certified. Kambi Group plc is listed on First North at Nasdaq Stockholm under the symbol "KAMBI". The Company's Certified Advisor is Redeye AB.