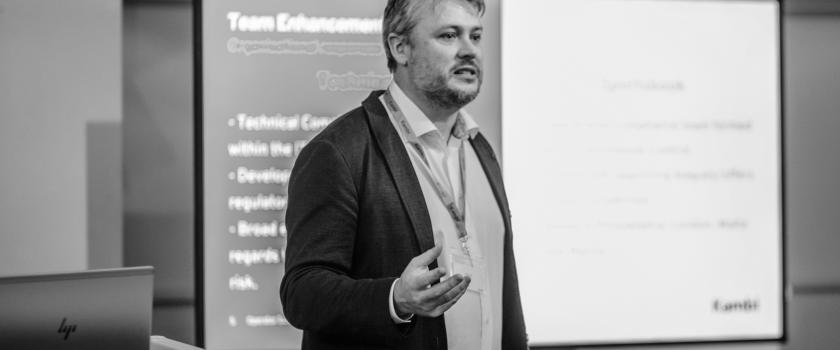 Kris Saw, Kambi's Chief Technology Officer, highlighted the importance of sports betting integrity and consumer protection in the regulated US market during a recent iGaming Business webinar, entitled "Emerging stronger: Keeping ahead of an evolving sportsbook market".
Saw underlined the crucial role of Kambi's experienced Sportsbook Control team in identifying betting-related corruption and match-fixing concerns.
"Their role is to monitor this 24/7 – obviously there is an information flow we receive from official data sources and other channels, but then we also have the wagers we receive. We are continuously looking for patterns which don't make sense, and have obligations in all our regulated jurisdictions to make sure we report that."
Josh Pearl, Director of New Market Operations at Kambi partner Penn National Gaming, said: "It's a specified skill set, and I work very closely with Kambi's Sportsbook Control team. We have these discussions with regulators – they [the Kambi Sportsbook Control team] are very knowledgeable, and I've learned a lot from them in the process."
Noting that US states which enacted regulation after the onset of the Covid19 pandemic, such as Colorado, did so with a huge focus on integrity, Saw emphasised the significance of having this at the forefront of Kambi's approach: "We're taking care of integrity, talking to regulators and sharing integrity-related information with other operators so that we can get to the bottom of whether anything untoward is happening."
Asked about Kambi's response to the lighter sporting calendar as the Covid19 pandemic intensified in March, Saw replied: "We worked hard with regulators to find a wagering catalogue which made sense as the first step, and worked with our partners every day to ensure they knew what was available and a good option to market towards their patrons.
"We did see strong engagement, and table tennis was very interesting – it's an amazing experience from an in-play perspective, and we saw a big uptick the percentage of in-play wagers which has translated into tennis as the majors return."
Kris and Josh were also joined by Brandt Iden, State Representative for Michigan.
The panel tackled a range of topics as the sports betting industry continues to adapt to the impact of the Covid19 pandemic, including the return of major live sports, the technological solutions which have been employed as US casinos reopen, and the acceleration of online regulation.   
The full webinar can be viewed here.