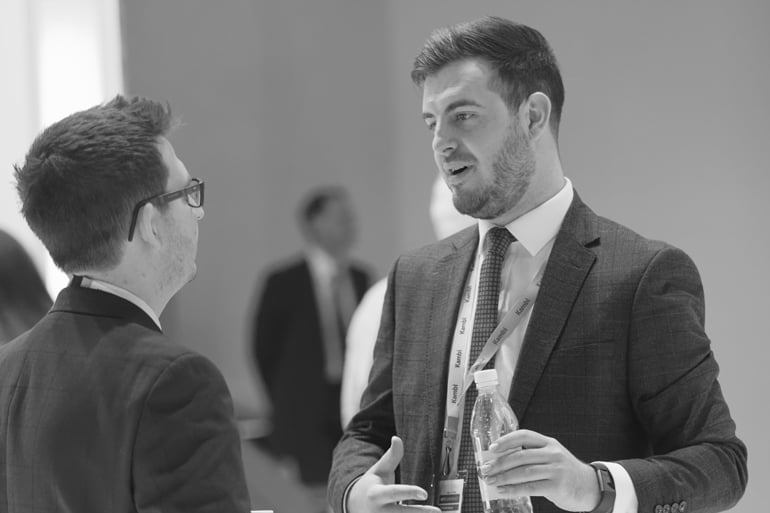 One of the basic rules of bookmaking is that if someone has a particular view on a match or situation then we, as bookmakers, should try and provide them with an opportunity to place a bet on it. It's one of the reasons why, for instance, we've seen such an expansion in the number of pre-match markets in recent years.
However, as players continue to transition to in-play betting – approximately two-thirds of our football turnover is generated after the first whistle – the ability to satisfy hardening or changing player opinions during a game is key to increasing engagement and improving retention. 
This is even more stark during the football World Cup, where players often watch games in groups and share opinions. For instance, who hasn't watched a penalty shoot-out among friends and predicted that the approaching penalty taker would blaze the ball high over the bar? Or called a player to confidently tuck the ball into the net, ala Kevin Keegan for David Batty's failed spot-kick in '98. 
Hitting the spot
Therefore, providing players with a comprehensive yet relevant in-play offer is crucial to UX, which is why we continue to focus on this area at Kambi. We have a proud history of developing new and exciting bet offers that enable the player to put their money where their mouth is, and I'm glad to say Kambi will be building on this once again for this year's World Cup. 
In relation to my penalty example above, Kambi has developed a new penalty model which will, among other things, allow players to bet on the outcome of the next penalty. So if you think a penalty taker looks a rabbit caught in the headlights, you can bet on them to miss the target. Or, alternatively, if a goalkeeper is an expert from 12 yards, you can bet on the kick to be saved. 
There will also be a number of other penalty related markets available right throughout a shoot-out, as we look to give the player an increased number of exciting betting opportunities during what is the most dramatic phase of a match. On top of this, the new offering will be complemented by a new penalty visualisation product, which will enhance the experience for those not sat in front of a TV. 
Betting on controversy
Another area which generates much discussion in football is that of the Video Assistant Referee (VAR). Depending on who you are talking to, VAR either improves the game or turns it into a farce. Therefore, it's likely to be one of the biggest talking points of the tournament this summer, which is why we're aiming to be at the front of the market for bet offer quality and quantity. 
Of course, other operators and suppliers will likely follow suit so it will be interesting to see the range of markets on offer by the time the first game kicks off on 14 June. We think we have the balance right with our selection of bets in terms of relevance and the ability to settle immediately – for example, any offers related to the duration of VAR referrals may throw up issues relating to settlement, something we'd rather avoid.
Our markets will include an over/under line for the number of VAR referrals during a match and in each half, a yes/no market on whether VAR will be used and, the one which we are most excited about, a market on what type of incident the next VAR referral will be used for – goal, penalty, red card, etc. We believe these VAR markets demonstrate just how flexible Kambi's in-play offer can be – with our traders updating these live and reacting to how FIFA and the referees handle and communicate these controversial incidents.    
Underpinning these in-play markets will, as always, be the delivery. It is imperative markets are available to bet and not subject to overly restrictive countdown times – that it's fully conducive to the instinct-driven betting you often see from customers betting in-play. As a bettor myself, there's nothing more frustrating than being unable to place bets due to overly long live delays or markets frequently on suspend.
Complex delivery
Being able to deliver on this UX promise is no easy feat, which is why so many fall short of the required standards. Market availability requires a supply chain able to deliver on all levels, beginning with the integration of official data partners, to proven algorithms which process the data, followed by excellence in trading and risk, all delivered through a fast and intuitive frontend. Only when these elements are working in perfect harmony can an operator begin to deliver a best-in-class service. 
Through our blend of trading expertise and automation, we are able to keep markets open for longer, even during potentially decisive moments during a match, such as a dangerous free-kick or even a penalty. And it's by focusing on this type of product enhancement, rather than trying to reinvent the wheel, which enables us to improve player retention and maximise turnover for both us and our customers.
So as we approach the big kick-off, we're confident Kambi customers will receive a market-leading in-play service, one which when coupled with our unrivalled pre-match offer will ensure their players have all they need to enjoy an exciting and engaging World Cup experience from the opening match right through to the final.