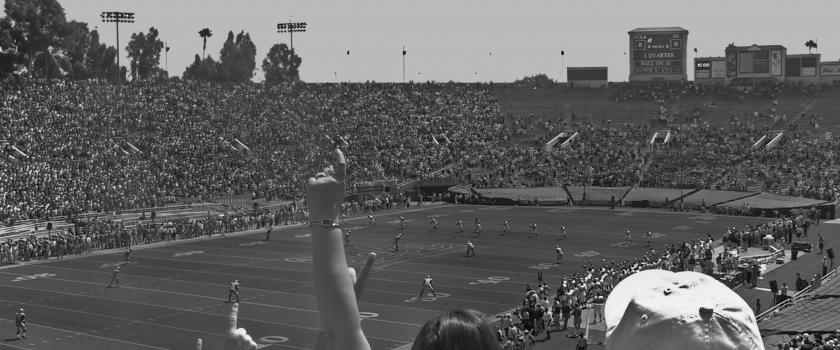 Article first published in G3 Magazine March 2019
Interview with G3 and Kambi's Max Bischel US Director and Oliver Lamb Head of Sportsbook Control
The opening up of the sports betting market in the US will mean that Americans will for the first time be able to bet on college sports. The varied picture of college sports state to state will undoubtedly bring with it a unique and exciting aspect to the sports betting market.
G3: Could you tell us about some of the opportunities that the college sports betting market could bring to a supplier of online and land-based Sportsbooks such as Kambi?
Max Bichsel, Kambi US Director: The repeal of PASPA means Americans can bet on sports outside of Nevada legally for the first time, including college sports, so this isn't new to everyone. But I agree that it's an exciting time, particularly with around 300 universities, most of which have teams for football and basketball.
One of the largest opportunities NCAA sports provide Kambi with is the exponential number of events taking place. Each team competes in between 13 and 40 games per year so the potential for operators to drive turnover through a quality product is great.
Furthermore, the two most popular sports – football and basketball – together run between August and April, so offers wagering opportunities for nine months of the year. This of course gives operators with a high-quality pre-game and in-game product a greater opportunity to engage with players, helping drive handle and brand loyalty.
G3: Could you put the popularity of college sports into context for someone who has not grown up in the US or experienced it first hand? How will the popularity of sports betting play into the future landscape of the sports betting market in the US and how will Kambi tap into this?
MB: The popularity of NCAA sports in the US can be compared with the popularity of football, or soccer, in Europe. For example, at an Ohio State University vs. University of Michigan football game, there would be as many as 120,000 fans in attendance. This is far greater than the attendance at almost all European football matches.
It's also worth considering that sports betting is already popular among fans of NCAA sports due to the services provided by the unlicensed offshore market, as well as those that make the trip to Vegas. Kambi and our operators are merely providing an alternative that is not only safer and more convenient for the bettor but more enjoyable and entertaining.
Kambi leverages NCAA sports to promote relevant experiences for bettors in the US and to ensure we meet their expectations with the markets, player props, and futures that are available via our operators. While the legal market is still reasonably new, the activity we are seeing on college sports is showing the thirst there is for fans to have some skin in college games.
G3: Could you tell us about any expertise Kambi might already possess when it comes to college sports? How is Kambi preparing for college sports betting? Is it an aspect of the industry that Kambi has any kind of specialised approach to? How will Kambi's Sportsbook solution cater to US college sports?
MB: As a company we have offered college sports for many years so this is nothing new to us. While US college sports isn't as popular in Europe as it is in the US, this doesn't mean there aren't people in Europe who aren't fanatical about it. Many Europeans have either worked or studied in the US while others have simply developed an interest for football in general. Fantasy Football and Dynasty Fantasy Football has also had a positive impact on Europeans' appetite for college sports. As such, we have been able to build a team of traders that specialise in American Football and basketball, and within that team we have traders specifically focused on college sports. We know this is an area where our operators want and need a good product to succeed, and with the complexity involved due to the number of teams, games and athletes it's an area where a B2B player as Kambi can offer a competitive advantage.
That said, we are always looking to add expertise and talent to the team and are currently looking to recruit US-based traders to further improve our product. In the coming weeks we'll be opening an office in Philadelphia, which we are very excited about, particularly with Philadelphia being a city that's passionate about sports. In tandem, we have been deploying a large amount of our structure capital, such as our mathematicians and data engineers, to the continuous development of our college product.
G3: College sports betting will bring with it its own unique set of challenges especially when it comes to regulation. One of Kambi's managed services is integrity monitoring and compliance. Could you tell us more about this aspect of Kambi's business?
Oliver Lamb, Head Sportsbook Controller: Protecting the integrity of sports is essential and is an effort Kambi has been at the forefront of for many years. Integral to this effort is communication, and open cooperation between the betting industry, sports governing bodies, regulators and law enforcement has been one of the true success stories of regulated markets across the globe. The secure and stable information sharing partnerships that have been fostered on all sides has afforded a level of transparency that has over the course of recent years shut down numerous match-fixing operations, protected consumers and preserved the integrity of sport itself.
Kambi is, in essence, a company of approximately 700 sports fans, half of whom are frontline trading operations staff who monitor betting activity around the clock, all trained to spot and escalate at the first suspicion of irregular activity. Thanks to advancements in technology, traders are supported and evermore superseded by real-time data analytics tools, for which bespoke match-fixing algorithms have been written. These protocols and algorithms are continuously updated, All new episodes of suspicious activity see the population of our integrity database increase, with suspicious participants – teams, players, referees, umpires, etc. – blocked from our betting offering and action was taken against accounts involved.
We have been applying these same processes and technologies to US sports, including college games, for many years. In addition, moving sports betting activity from offshore books into the regulated environment will result in a whole new level of transparency that is required to tackle match-fixing effectively. As such, US bettors should have faith that robust networks are already in place to keep the sports they love free from manipulation.
G3: Obviously, it is still early days but do you have any predictions as to how big a share of the market college sports betting will account for in the US market?
MB: The professional leagues are still contributing the majority of handle for us and we assume it will be like this for a foreseeable future. However, NCAAF and NCAAB have both grown faster than NFL and NBA for us this season – the football Saturdays in particular have been very busy. So college sports represent a significant part of our US handle, and when you take into account the fact that New Jersey does not have the same strong college sports programs that other states do, it looks very promising as additional markets open up. Because of this, we cannot rule out the possibility that college sports may one day become bigger for Kambi than the NFL and NBA.
G3: Earlier this year The National Collegiate Athletic Association (NCAA) established a membership committee to address the expansion of legalised sports betting. The move, said the association, "reflects its continued commitment to student-athlete well-being and protecting the integrity of competition." So is the integrity of sports really in doubt? Are college sports vulnerable to corruption?
OL: Low level and amateur sports can pose a greater threat due to the lack of money being paid to participants but we have no reason to doubt its integrity. Despite the amateur status the actual quality of NCAA events is better than most pro sports. However, sportsbooks such as ourselves mitigate risk by having lower betting limits and a reduced offering around such events.
The NCAA has also published its "Sports Wagering Principles." The principles amount to a framework which it hopes will shape how college sports betting will be regulated in the future in other states. it has called for certain restrictions as it argues that in play bets on individual events or actions during contests increases "the opportunity for match-fixing and other corrupt practices related to sports betting."
G3: What is Kambi's take when it comes to in-play betting on college sports? Kambi offers its customers the freedom to create unique sports betting experiences. If in play betting is restricted how will this affect the services you are able to offer your customers in the US?
OL: While we understand these concerns, prohibition is not the solution. The bottom line is people want to bet on these events and if the regulated market denies bettors this opportunity, the offshore books will only satisfy the demand. Everyone loses out in this scenario as there will be no transparency if and when there are integrity issues, plus the state will lose on tax revenues to the offshore books.
G3: The NCAA also outlined its desire for "clear and enforceable legal standards to protect the integrity of American sporting contests, the health and safety of student-athletes and professional participant and consumers." It would also raise the age for gambling on college sports to twenty-one in order to exclude the majority of college students from betting and put in place resources to protect fans and ensure the integrity of college sports. What is Kambi's take on this?
OL: It's important to restate the industry's need for sports to be free of manipulation as well as any other integrity concerns. Kambi is committed to working with stakeholders in order to promote a safe environment for players and consumers and continue to collaborate with sports governing bodies, regulators and legislators, among others, to do so.
Only by collaborating in a regulated environment can we protect players sufficiently – the issue won't simply go away through prohibition which just displaces the problem offshore. With regard to the age limit, the repeal of PASPA allows states to dictate their own gambling laws and we have already seen states such as New Jersey set the minimum age at 21.