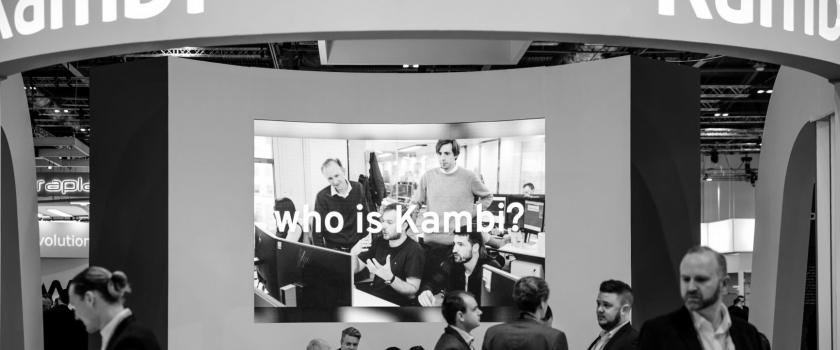 What makes a premium sportsbook?
Conversation and analysis in the sportsbook industry focuses a great deal on how it can innovate, and how new technologies can both shake up the landscape and aid incumbent players and new entrants in seizing market share. This is not unique to sports betting. All industries competing for customer leisure spend demonstrate a clear desire to iterate on the formulas which helped drive them to success.
However, while no operator or provider in the sports betting industry should ever eschew the importance of innovation, it is worth acknowledging that you can probably count on one hand the number of truly game changing developments within sports betting in the past 20 years. At the turn of the century we saw the launch of the Betfair Exchange, which fundamentally altered the manner in which markets were priced and traded. Fifteen years on heralded the first unveiling of cashout, revolutionising the relationship between bettor and bookmaker and forming an integral part of the in-play betting experience we recognise today.
What these innovations, and the relative paucity of similar game changing forward strides underline is that truly ground-breaking innovation is hard to come by, and sports bettors largely prefer to keep things simple, favouring straightforward, relevant markets over complex bet offers. Failure to see the wood for the trees can result in your product being left behind over time by competitors who know the importance of excellent delivery across central markets and at the core of the sportsbook platform.
Core strength
Having a high-performance sportsbook offering, capable of offering meaningful differentiation while at the same time driving impressive margin from sports betting, is a subject many pay lip service to, but few are capable of consistently delivering. While innovation is an important factor underpinning success in this industry, maintaining an excellent sportsbook core is vital in offering a product that can not only gain market share, but keep hold of it consistently.
There is nothing more frustrating than being unable to place a wager due to long live delays and markets frequently being suspended, alongside extended waits for your bet to be settled once an event has reached its conclusion. Delivering a seamless experience and excellent market availability to millions of users is no mean feat, which is why so many fall short of the required standards.
Delivering this experience requires a supply chain capable of delivering on all levels, beginning with the integration of official data partners and proven algorithms that process the data, followed by excellence in trading and risk, which must all be supplied through a fast and intuitive frontend. Only when these elements are working in perfect harmony can an operator begin to deliver a best-in-class service.  
Offering stability and a uniform standard of high-quality delivery even during periods of high volume is a crucial factor in offering players a premium sportsbook experience. In turn, this feeds into the importance of keeping vital features like cashout not only available, but available for longer, thereby leading to noteworthy boosts in user engagement. By way of example, enhancements made to our football product prior to the previous NFL season saw a significant increase in cashout availability, resulting in an upturn in cashout use of 300%.
This is not to say that unique or specialist markets should be shied away from. However, a high-quality sportsbook that puts the end user first will deploy proven markets in a targeted manner, as opposed to hitting the players with a raft of scattergun offers for the sake of volume alone, risking choice paralysis.  
By way of example, Kambi pioneered the next point winner market in tennis, which now drives more than 10% of all live turnover in the sport. Furthermore, the result of current drive market in NFL, which is unique to Kambi from a B2B perspective, generates approximately 10% of in-play NFL turnover on site.
Substance over style
Although subjects like smooth bet settlement may lack some of the intrigue associated with discussing the latest sports betting novelty, putting bells and whistles at the forefront of your thinking and ahead of prioritising a seamless core experience can run the risk of turning players off. Ultimately, it is the quality of the in-play offering which is now the key differentiator, and having all the required elements work in perfect harmony is what sets a premium sportsbook apart.
It is imperative that markets are constantly available to bet and not subject to overly restrictive countdown times. We saw a noteworthy increase in user engagement with our NFL in-play offering last season, having reduced the countdown time in-play to just a few seconds, in comparison to a 10-second countdown delay observed on rival B2C offerings. It is a vital element in delivering satisfying, instinct-driven betting.
A powerful bet builder is another crucial element any forward-thinking sportsbook must prioritise. Kambi recently launched the next natural step in the product's evolution, Multi Builder, allowing players to combine several event combinations into a single bet for the first time,
While the Multi Builder provides a new level of freedom to bettors seeking to build new unique bets with unlimited possibilities, the value in not overwhelming players seeking a more curated experience was important to recognise. To that end we launched accessible pre-packs across our online and retail offering, which allow easy access to popular in-event combinations with a clearly visible price and organised by default from shortest to longest odds. Providing a huge boost to player convenience on the Kambi sportsbook, players can move between pre-packaged combinations and the bet builder tab to complement the pre-pack with other combinable outcomes.
While this functionality is deployed in such a way as to be quickly and easily accessible to the bettor, the power complexity under the hood required to do so in this manner is immense, underlining the importance of having a strong sportsbook core in meeting the needs of the modern player.
All of this is not to say that innovation should be shelved, as our multi builder product has proven, but a robust sportsbook core is the essential ingredient upon which innovation can be introduced. New products and bet offers can gain traction but placing concerted focus on making the product more enjoyable and frictionless for a wider audience, rather than innovating for the few, will have a far more pronounced impact on performance and bottom line.
Tomás MacBride is head of partner success (Europe) at Kambi, having joined the business in May 2018. He oversees the management of Kambi's European partners, with a proven track record for helping partners implement strategies resulting in growth.
First appeared in EGR Intel Magazine