Steve Ruddock of Betting USA spoke with Kambi CEO Kristian Nylén to catch up on Kambi's progress in the US and get his perspective on the US sports betting market.
When people think of US sports betting, they think of companies like DraftKings, FanDuel, BetMGM, and the myriad of other forward-facing brands that comprise the US's retail and online sportsbooks. What gets overlooked are the suppliers and B2B companies that power those sportsbooks. These are the engines that make the sports betting racecar run.
One of the biggest and most successful suppliers in the US is Kambi.
Kambi is the engine that runs many of the top US sportsbooks. Whether it's DraftKings, Rush Street's BetRivers app, Penn National's Barstool Sportsbook, Parx Casino, or one of its numerous other partners, they all have one thing in common: Kambi.
Where Kambi Stands Heading Into 2021
Betting USA: You've established yourself as a top sports betting supplier, active in numerous states with many partners. Can you provide our readers with an overview of where Kambi stands as we head into 2021?
Kristian Nylén: We stand in a strong position, with our partners performing well in a dozen or so competitive markets. Our laser focus on sports betting and the support we provide gives our partners the confidence to execute in the areas where they excel.
Part of this is the empowerment we provide operators to develop their own unique betting app and experiences in line with their brand and unique strategies. Our open platform and APIs provide operators with a blank canvas on which to build proprietary products. You only have to see what the likes of Penn National Gaming, Rush Street Interactive, and DraftKings have created upon our technology to see the unlimited possibilities we offer.
We've supported more online launches than any other sportsbook partner, from an operational perspective, and launched into more properties, 45 and counting, in the states that have launched sports betting post-PASPA. This has seen our partners gain a c.40% market share and provides us with a great amount of data and insights we'll be using to improve our product even further as we move into 2021. And 2021 will be a significant year with more states opening up and some very ambitious partners eager to expand.
Sports Betting Trends to Watch in 2021
Betting USA: And how do you see the US landscape changing in 2021?
Kristian Nylén:  We'll see in-game betting become the key battleground if it isn't already. As the number of markets that allow mobile betting increases, and as bettors become a lot more in-game savvy, we'll start to see the higher quality sportsbooks, those that offer a top-class live product, rise to the top.
This doesn't mean providing an endless number of markets but rather presenting bettors with relevant betting opportunities available to bet, particularly at crucial game moments.
As an example, this NFL season, not only have we seen in-game betting rise, but within that segment, we've seen the percentage of handle on instant markets, such as the result of current drive, increase from 10% to 30% of the overall in-game handle. And with the increasing availability of rich data in the top sports and leagues, we'll continue to see in-game product development. It's an area we're proud to have led on, and we'll continue to build out our in-gaming offering over the coming years.
Can the US Sustain its Current Sports Betting Momentum?
Betting USA: The simultaneous return of virtually all major sports has led to the sports betting industry posting impressive numbers. I'm curious how you see the next 12-24 months playing out? Are these numbers aberrations, or can the industry maintain or even build off them?
Kristian Nylén: I don't see any reverse in that trend over the next 12-24 months. While growth in the more mature markets of New Jersey and Pennsylvania may slow a little, I still expect them to increase. Particularly with the in-game opportunity, as described previously, adding incremental revenues.
Additionally, states such as Illinois, Colorado, and Indiana have plenty of headroom for growth, in my view. With regards to the return of sports, we certainly saw some evidence of pent-up spend around the time of July and August. Still, we also have to remember we are less than two-and-a-half years into the post-PASPA online market. We're still seeing new players find the regulated sportsbooks and operators are very much still in customer acquisition mode, as we've seen from recent earnings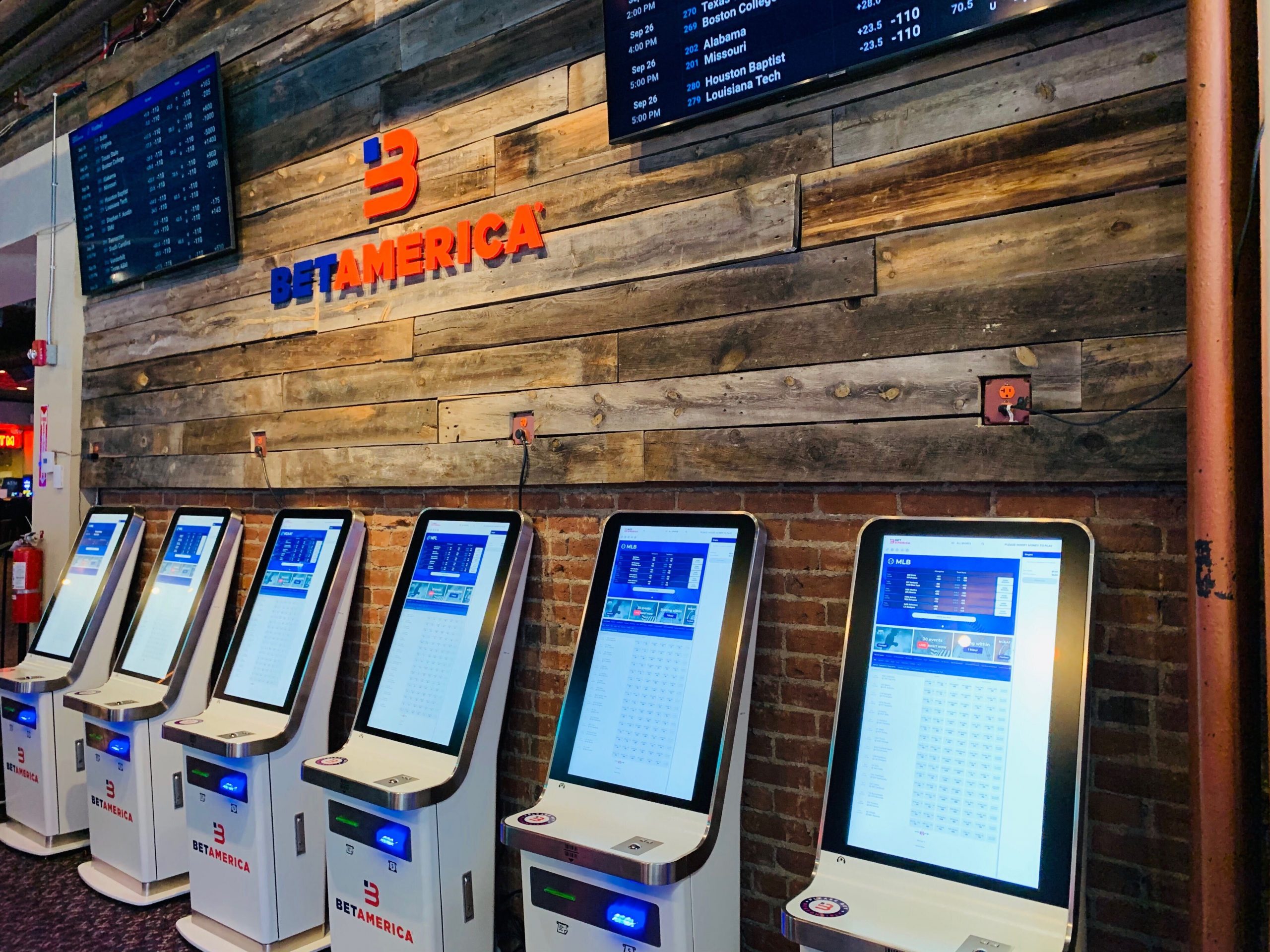 Don't Forget About Retail Sportsbooks
Betting USA: Mobile sports betting grabs most of the headlines, but Kambi has always been bullish on retail sports betting products. Can you talk a little about retail betting in the US and what Kambi is doing on that front?
Kristian Nylén: Retail acts as a great affiliate for an operator – if a bettor has a first-class experience with sports betting in a casino, they are more likely to want to continue that experience when they get home and also return to the casino in the future. So that's been a key focus. To ensure patrons have a great experience whether they are online or on-property.
The fact the Kambi sportsbook was first built for online means our subsequent retail product benefits from all the elements of our online offering. From speed to depth of markets to the general digitalization of the on-property experience. We don't have an online platform and a separate retail platform; we have a single platform that serves both channels.
A lot of operators and suppliers were retail first. We think the order in which we approached sports betting gives us an edge. As you can see from our kiosks, which drive 80% of bets on-property, to our award-winning Bring Your Own Device technology, which has been a great success, in particular at cutting queuing times and improving bet volumes. And what we've seen from our operators is that by offering a fantastic sports betting experience on-property, you attract a different demographic, mainly younger, many of whom then go on to spend in other areas of the casino. For instance, our partners have seen an increase in table game revenue since launching a Kambi sportsbook.
So even though online will generate the bulk of sports betting revenue, it certainly pays to give respect to the retail experience, and we'll continue to improve and innovate beyond what we already have.
"Kambi tends to be either first or very quick to market following states going live with sports betting"
Kambi's Role in Line-Setting and Risk Management
Betting USA: An aspect of the industry that is a hot topic on "Sports Betting Twitter" is pricing and bet limits. Can you explain what role you play, as the supplier, in setting lines and limiting customers? 
Kristian Nylén: There are two questions here, so let's start with the line-setting.
Kambi sets all the lines for our partners, both pre-game and in-game. That is what we specialize in, and one of the many reasons why operators choose Kambi. At the same time, we realize operators often want to differentiate on price, which is why we built our price differentiation tool. That enables operators to alter the odds offered either by adjusting the overall margin or moving the odds on a single selection.
They can also take control of the odds at a state-by-state level. For example, an operator may want to hang a more attractive price on the Colts to bettors in Indiana to increase sign-ups and loyalty while offering a more standard line in other markets. We believe a combination of our expertise and the operators' ability to manipulate lines per their strategy provides a more efficient way for sportsbooks to operate.
Kambi also carries out all the risk management for our partners.
Risk management is symbiotic with pricing and trading, and it's important to use data created in each process to improve the quality of the others in a holistic system. With regards to risk and player management, that can be very operator specific. For example, college football is massive for many of our operators but less popular than darts for others. That's reflected in both the betting limits and the approach to liabilities we take for those operators.
This extends into how the player limits are managed, which is carried out using semi-automated systems configured to each operators' appetite for risk in that particular region. We use machine learning algorithms to generate a set of metrics for each player in the network using data generated within the Kambi network.
The network data is really our strongest asset, and our ability to create network externalities for our operators very much drives their growth. It's worth noting this doesn't include any personal data for the player, such as names or email addresses. That information is not shared with us by our operators for data protection reasons.
The First-Mover Advantage
Betting USA: Kambi tends to be either first or very quick to market following states going live with sports betting. What is the secret of this success, and what advantages do you see to being first or early to market?
Kristian Nylén: This is an area we are particularly proud of, not just because we often get our partners first to market, but because it reflects the regulatory expertise and clean operating record we have both in the US and around the world.
Since our inception, we've been focused on regulated markets and resisted the temptation to follow competitors into markets where sports betting was prohibited. We felt that strategy was, and still is, the right way to operate. It would also be prudent with the possibility of the US opening up and state regulators likely to be more stringent on who they permit to operate, particularly considering the presence of unlicensed offshore operators.
This approach, focusing on regulated markets, meant right from the outset we had to build a technology stack with the ability to adapt to the myriad of technology and product regulations efficiently. The state-by-state rollout of sports betting in the US presented a challenge for some due to its complexity. However, it created a great opportunity for Kambi. That is evident by our record of first to market launches.
As for the advantages, in addition to the revenue-generating opportunity, I think we've all seen the cost of acquiring customers in some markets. Therefore getting a head start can bring that cost down, although, at the end of the day, it is the quality of the product that matters, which is why we've seen our partners enjoy the success they have.
Article originally appeared https://www.bettingusa.com/interview-kambi-ceo-kristian-nylen/